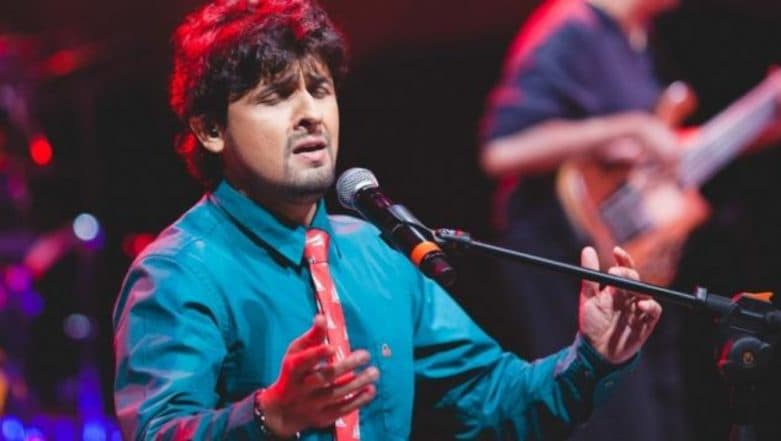 Sonu Nigam might have possibly opened a can of worms. Again. India's favourite singer has apprehensions that the country's music industry is not respecting homegrown talent enough. Sonu was speaking at Agenda Aaj Tak 2018 when he made the statement. He was miffed with the fact that Indian singers are made to pay to sing their own songs. "Nowadays, singers have to pay music companies for shows. If we don't shell the money, they will play songs sung by other singers and highlight them. Then, they will take money from them," he said and did not stop there. Sonu Nigam Takes a Dig at Guru Randhawa's Song Ban Ja Rani; Says "It's Like You Are Bribing the Girl to Please Her".
Sonu also said, "Sometimes, I feel like it would be better if I was from Pakistan. At least I would get offers from India,"
He continued, "They don't do the same with Pakistani singers. But then why single only Indian singers out? Atif Aslam is a very close friend of mine. He is never asked to pay to sing at shows, neither is Rahat Fateh Ali Khan," Muzaffarpur Scandal: Sonu Nigam Feels Sex Education in Schools, Legalisation of Prostitution Will Curb Increasing Rapes in India.
Sonu also blamed the growing number of remixes for the state in which Indian singers are in today. He said that companies have taken over the job, of creating a song, from composers, lyricists and singers.
Before this, Sonu had ignited a nationwide debate after asking for a ban on the use of loudspeakers at religious places. The controversy even led to him shaving off his head as a bet and even quitting Twitter. Will this new statement bring along a controversy for Sonu? Time will tell. For now, tweet to us @latestly and tell us your opinion on Sonu's sentiments.