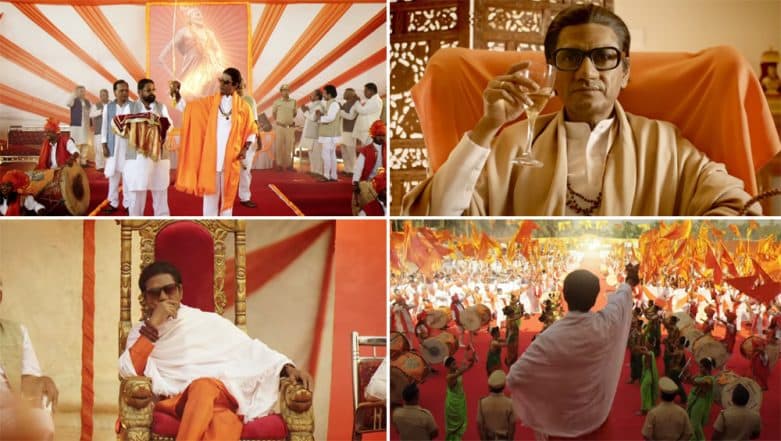 The first song from Nawazuddin Siddiqui starrer Thackeray, titled Aaya Re Thackeray is out. Sung by Naksh Azizi, the song is a tribute to Balsaheb Thackeray in just the perfect way. Nawazuddin Siddiqui's body language looks will instantly remind you of Bal Thackeray. He was an incredibly powerful man and the song perfectly showcases the power and the authority he had while he alive. 2019 is going to be an interesting year with a number of biopics coming up. One of them released this week - The Accidental Prime Minister. The film has received mostly negative response and is being called a "propaganda" film. However, it is unlikely that Thackeray will be on similar lines. Thackeray Trailer: Nawazuddin Siddiqui Gets Flak on Twitter for Playing the Late Shiv Sena Supremo; Richa Chadha, Siddharth's Tweets Go Viral.
Talking about the trailer, it is quite evident in showing the departed politician as a hero, whose fiery dialogues are aimed to appease the masses. It's another matter that these dialogues are highly controversial considering that some of them target certain communities. The trailer received a lot of flak on social media for the same reasons. Check out the song below-
While Nawaz doesn't exactly get the accent right, he did nail the nuances and the mannerisms for sure. One big highlight of the trailer has been the fiery dialogues that Nawazuddin quotes in the film, clearly meant to elicit applause from the masses. Anyway, coming back to the song, did you like it? Thackeray is produced by Shiv Sena MP Sanjay Raut who has also written the film.