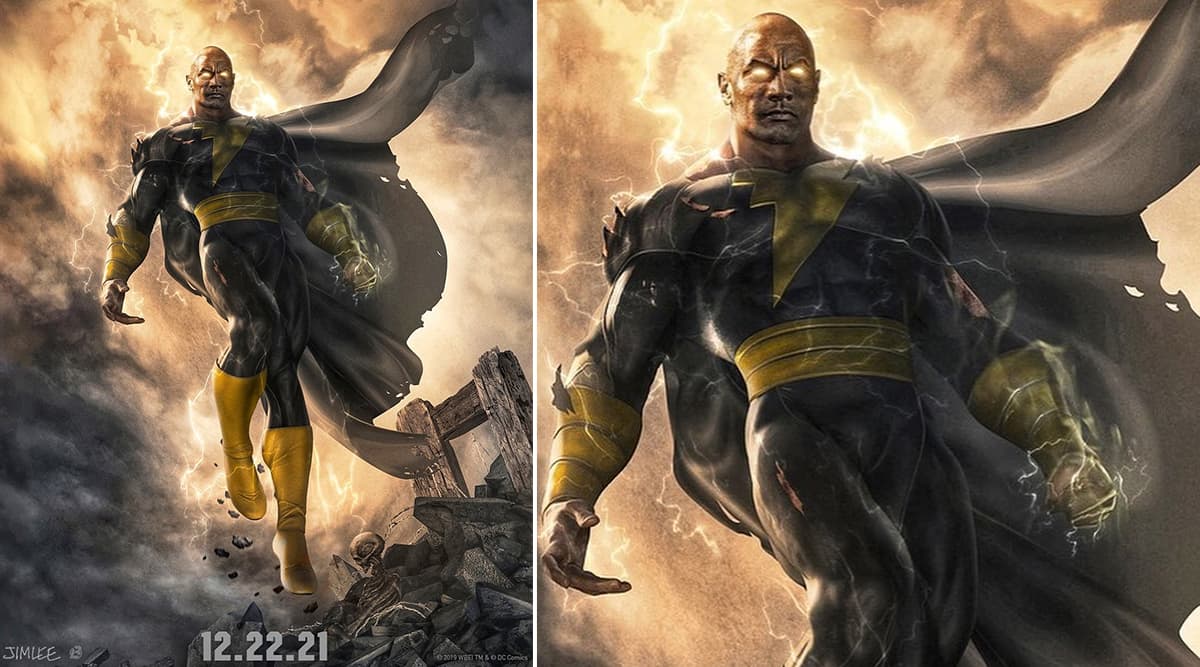 'The Rock' aka Dwayne Johnson is here with a brand new poster from his collaboration with a DC Universe film. The makers have chosen this hunk to bring the iconic DC Comics character, Black Adam to life and his fan could not anyway think of a better option. In the latest post, the Hollywood star shared the poster of the character along with the release date of it. The film will release on December 21, 2021.
He posted a long note along with this fierce image of himself. He also compared and told the difference between this character and Superman. He wrote, "The Man in Black. Like most kids growing up, I dreamed about being a superhero. Having cool superpowers, fighting for what's right and always protecting the people. It all changed for me, when I was 10yrs old and was first introduced to the greatest superhero of all time - SUPERMAN."
Further he writes, "BLACK ADAM is blessed by magic with the powers equal to SUPERMAN, but the difference is he doesn't toe the mark or walk the line. He's a rebellious, one of a kind superhero, who'll always do what's right for the people - but he does it his way.Truth and justice - the BLACK ADAM way." Check out the post below.
Black Adam Poster 
Even though we got a kind of representational image of the character, we are yet to see Dwayne actually get into the character. As the process is still on, it might take a bit of time for the fans to see the actual poster. Are you excited about Dwayne as Black Adam?