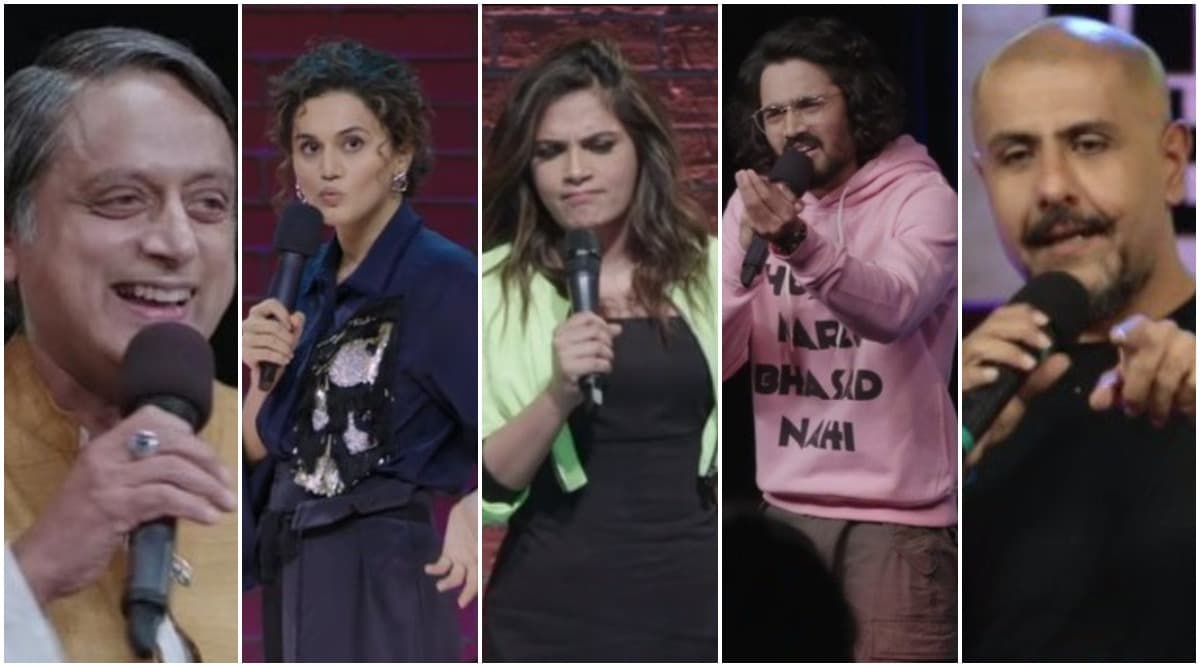 Amazon Prime's new Indian series, One Mic Stand, made its debut last week on the streaming service. The show, consisting of five episodes is hosted by Sapan Verma of East India Comedy fame, and had five popular standup comics train five celebs in the art of standup. In the first season, the celebs chosen for this task were Bollywood actors Taapsee Pannu and Richa Chadha, music composer/singer Vishal Dadlani, Youtube sensation Bhuvan Bham and politician, Shashi Tharoor. Shashi Tharoor in One Mic Stand: 7 Times the Congress MP Took Hilarious Potshots at PM Narendra Modi, Yogi Adityanath and BJP.
Zakir Khan, Ashish Shakya, Angad Singh Ranyal, Rohan Joshi and Kunal Kamra were involved in mentoring these 'debutants'. The half an hour individual episodes have the mentor first perform his bit at an open mic stage, then we get to see how the mentor and the host help the celeb in getting his jokes right. The action then cuts back to the open mic stage, where Verma now has his comedy routine, before he introduces to celeb to the crowd, who seems to have no clue they are going to witness a debut act. And then the celeb tries to make the audience (and us) laugh in the final 10 minutes or so.
The first season had its moments, some episodes were good, some not, and it ends with a bang. There were a couple of standout performances that stick, and there are others that were merely passable. In this feature, we rank all the celeb performers from Worst to Best, in that specific order!
#5 Vishal Dadlani
Mentor: Rohan Joshi
Definitely, the most unprepared celeb in this season, and also the most boring too. Vishal Dadlani, is a great performer on stage, but standup comedy is not his cup of tea at all.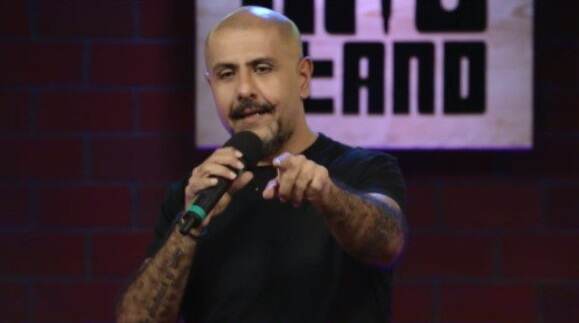 The composer drops way too many F-words. His jokes miss the landing always. He relied too much on his cue cards. At one moment, he drops them off, and then admonishes himself for depending on them. But that's not the biggest problem for his standup bit. For some reason, he chose to talk about depression, which is way too dark a topic for funny business, making us wonder why Rohan and Sapan even approved of the theme.
#4 Taapsee Pannu
Mentor: Angad Singh Ranyal
Taapsee Pannu is a fantastic actress and has a very charming personality. But she has miles to go when it comes to being a standup comedian. Her interactions with Angad and Sapan at a play arcade were fun to watch, where it was revealed that Taapsee and Angad were batchmates, and Taapsee was the most popular girl in the college.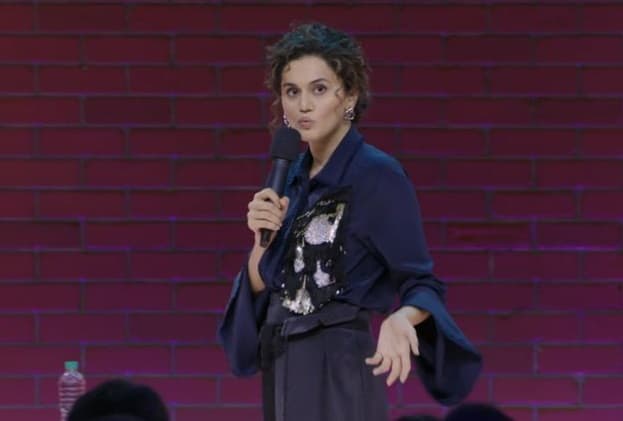 But keeping the standup act in mind, Taapsee, despite being a lot genial and enthusiastic, couldn't work upon generating the laughter. There was some good material in her routine, like how the Bollywood celebs staying in her new building makes their society meeting look like Rajeev Masand's roundtable. Or her selfie with a fan who is a big criticiser of how it turned out. Not to mention, her near apology for Judwaa 2. But the laughs really weren't there.
#3 Bhuvan Bham
Mentor: Zakir Khan
Among the five celebs, it is Bhuvan Bham who has the most experience with comedy thanks to his popular YouTube videos. So it was surprising to hear the man confess that he isn't very comfortable cracking jokes on the stage.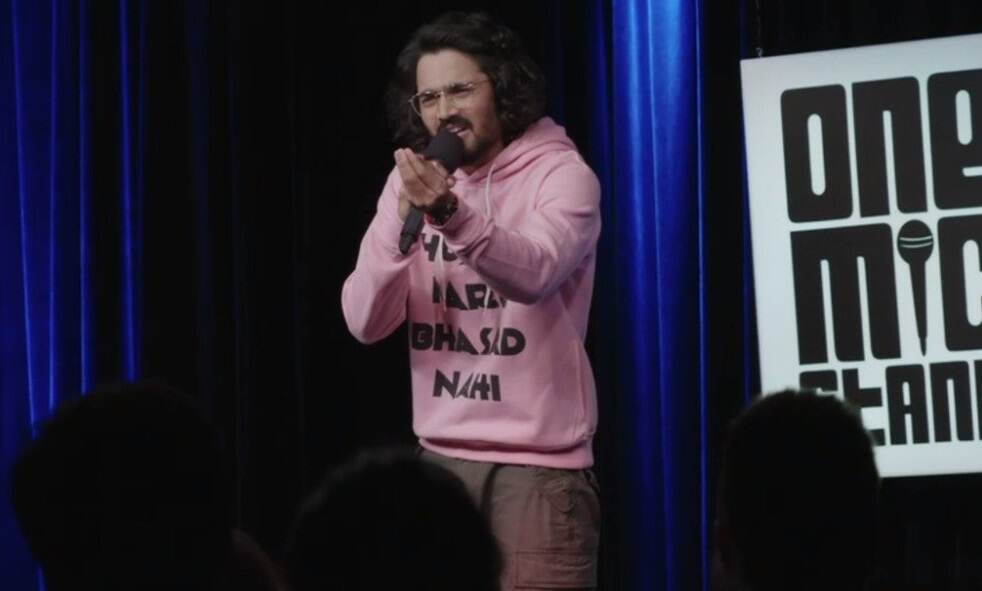 Bhuvan Bham's routine had some funny bits, his take on the "Johnny Johny, Yes Papa" rhyme was hilarious. His enthusiasm and energy were very infectious, and the crowd seems to genuinely like that. But I had the feeling that his act was way too self-pandering, and most of the jokes would be relatable if you followed his channel and the videos that he put up. But the episode has a very funny opening segment featuring the always dependable Zakir Khan, so extra brownie points for that
#2 Richa Chadha
The episode that features Richa Chadha had very unassuming first and second segments, so we were wary when Richa took to stage. But to our wonder, she left us surprised with a humorous act where most of her jokes at least hit the dartboard, if not the bull's eye.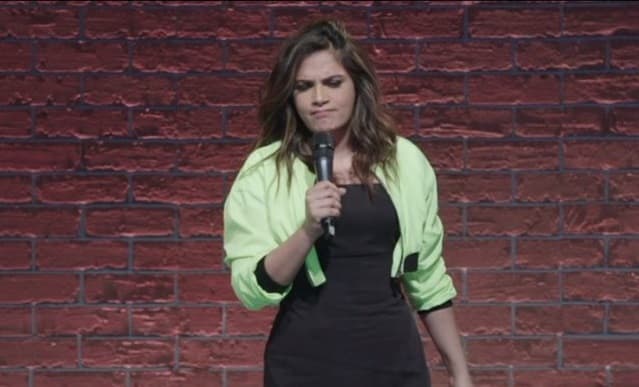 The one thing that I like about Richa's act was her impersonations. Even when the jokes weren't funny, she made it feel otherwise with her impersonations. The bit about her relative wanting her to get married whenever she has achieved a new milestone, only to change the tune when she began dating actor Ali Fazal, was the best one. Ali's supporting presence in the audience and his embarrassed expression at that joke was only the cherry on the top of the cream.
#1 Shashi Tharoor
Mentor: Kunal Kamra
Undoubtedly, the best episode that makes the whole season worthwhile. Congress MP Shashi Tharoor took his follower-winning skills from Parliamentary debates to Twitter to now an open mic stand, with the consummate ease of a skilled performer. Despite his apprehensions before and after the act, it doesn't feel a bit that Shashi is performing standup comedy for the very first time.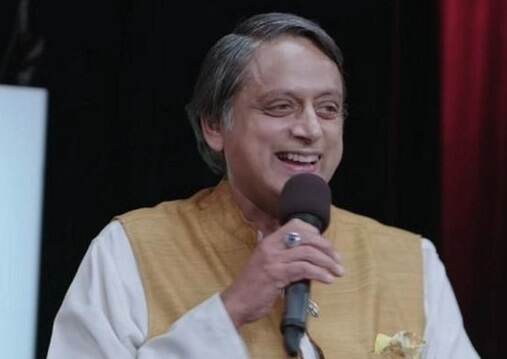 But we are hardly surprised at his confidence, because the man is known for tearing down debates with his broad knowledge of various fields and a great sense of humour. Tharoor relied on the core strengths he is known for - his immaculate vocabulary, his now-famous anti-British stance and his ribbing of the BJP government. It also helps that his mentor was Kunal Kamra, a comic who is known for making jokes on the ruling government, so their gags kinda synced here. BJP supporters may cry 'Unfair', but hey, there is always a season 2, so why not get your guy up there and cracks jokes on Rahul Gandhi? Till then, this is hands down the best episode of the season!