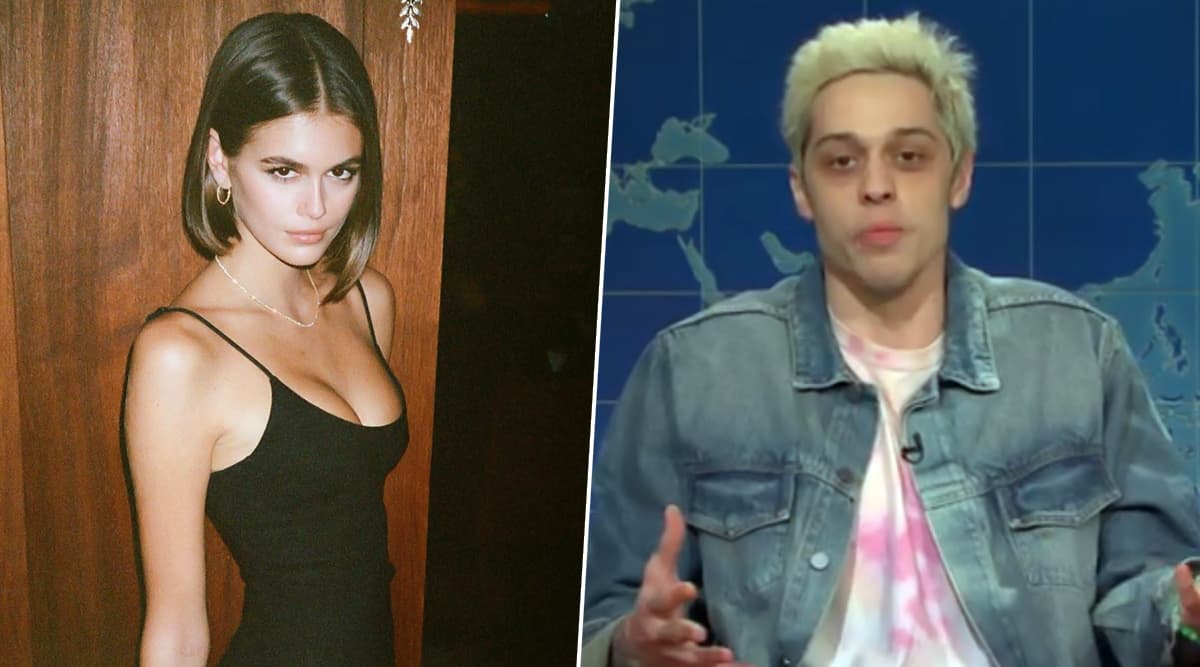 Kaia Gerber was spotted on a date with Ariana Grande's ex! Kaia and Pete Davidson were spotted grabbing lunch together on Wednesday in a two-hour lunch at Sadelle's in NYC, according to the phots obtained by TMZ. the eye witness who spotted the two said that there was no PDA but it still looked like a date. The Saturday Night Live star was briefly linked to Once Upon a Time in Hollywood actress Margaret Qualley after the breakup with Ariana Grande, but they called it quits shortly after. Yo or Hell No! Kaia Gerber in Moss Green Satin Top and Mom Jeans to Keep Birthday Celebration Going.
If being Cindy Crawford's daughter was not enough, she's been on several massive designers' shows and massive publications' cover. Kaia Gerber is on her way to be the next supermodel and naturally, all eyes are on her. When she went on a date with Pete Davidson, all eyes were glued to pictures of the two at lunch, trying to figure out what was going on. This may have passed as a friendly lunch between two buds but what makes the date interesting is that Pete Davidson was spotted exiting Kaia Gerber's apartment a day prior to the lunch date. SNL Star Pete Davidson Is Dating Once Upon a Time in Hollywood Actress Margaret Qualley.
Kaia Gerber and Pete Davidson
View this post on Instagram
Pete Davidson and Kaia Gerber could have made a cute couple but fans are concerned about this relationship because of their age gap. Kaia turned 18 this year and Pete is about to turn 26 in November. Fans feel the age gap seems rather predatory of Pete and Kaia should stay away. The source by TMZ, who spotted the couple also claimed the two left the restaurant in sunglasses, covering their faces. If it was just a friendly meal then why would someone do that? Fans are concerned whether this will take a romantic turn.