Bigg Boss 12 is picking up the pace, slowly but steadily. Dipika Kakar and Nehha Pendse are emerging as two of the strongest contestants on this season of the reality show. They have even struck a bond with each other, despite being direct competitors. But seems like they are yet to vibe with each other enough to understand each other's signals. Lack of this understanding put Dipika in a very embarrassing situation recently. Dipika suffered a wardrobe malfunction and Nehha just didn't get the hint. Bigg Boss 12: Nehha Pendse and Dipika Kakar Have Major Problems With Romil Choudhary's Food Habits – Watch Video.
In the latest episode of Bigg Boss Extra Dose, Nehha and Dipika can be seen casually sitting in the garden and talking. Though, you can see Dipika sitting weirdly. Soon, Sreesanth joins them.
It is not until Dipika excuses herself to the changing room and explains it to Urvashi Rana, that you understand what had happened. Dipika tells Urvashi that her kurta tore up. She narrates her embarrassment further by revealing that she was sitting in a weird situation because Sreesanth was right in front of her. Bigg Boss 12: Rs 5 Lakh! Is That All Sreesanth Is Getting to Be on Salman Khan's Show?
See Dipika Kakar Sitting Weirdly in the Picture Below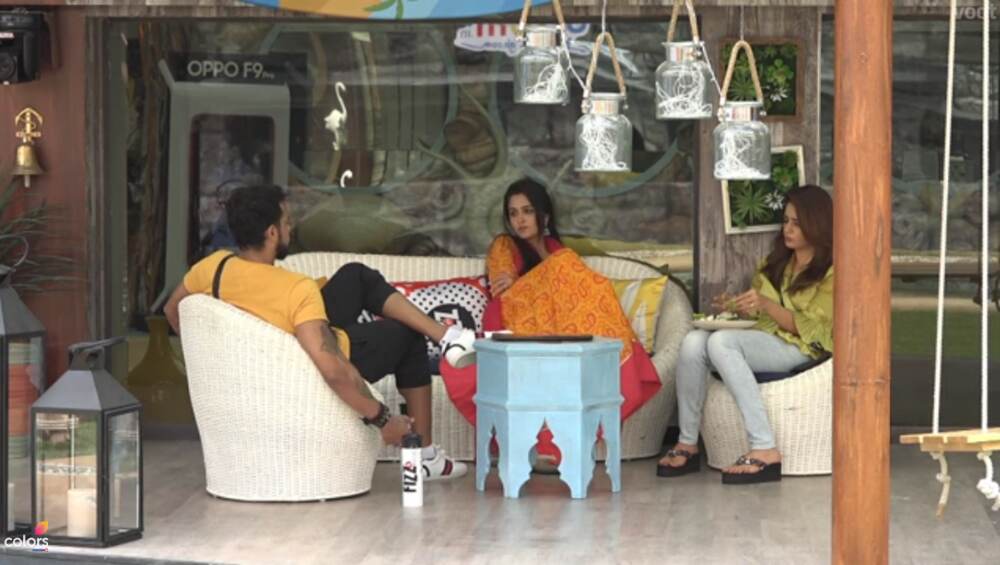 She also adds that she asked Nehha to get her a jacket. But not understanding the gravity of the situation, Nehha simply asked Dipika if it was urgent.
Dipika Kakar Telling Urvashi Rana About her Wardrobe Malfunction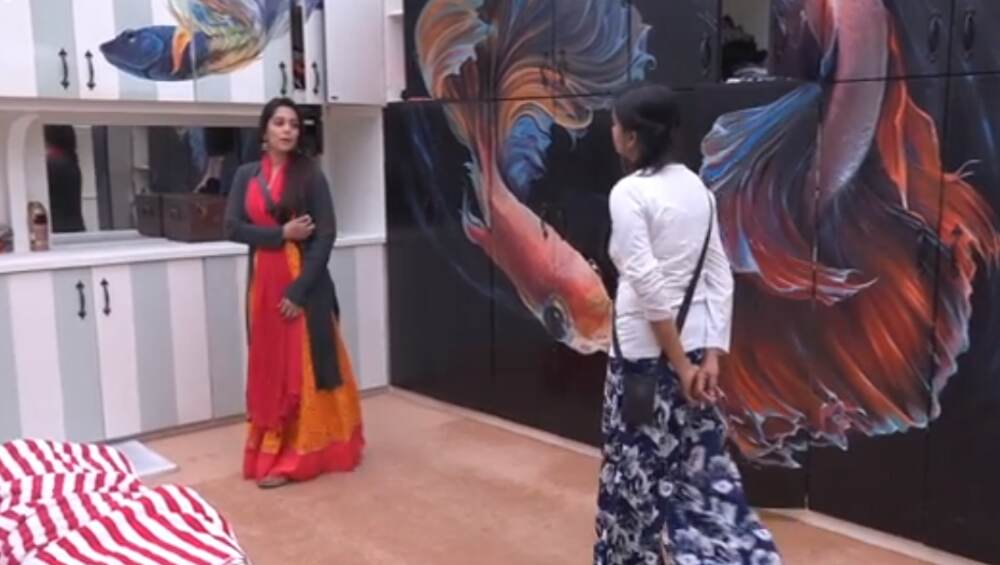 Thankfully, Dipika is seen laughing about the whole situation. She adds that Nehha was also embarrassed when she learnt of the condition.