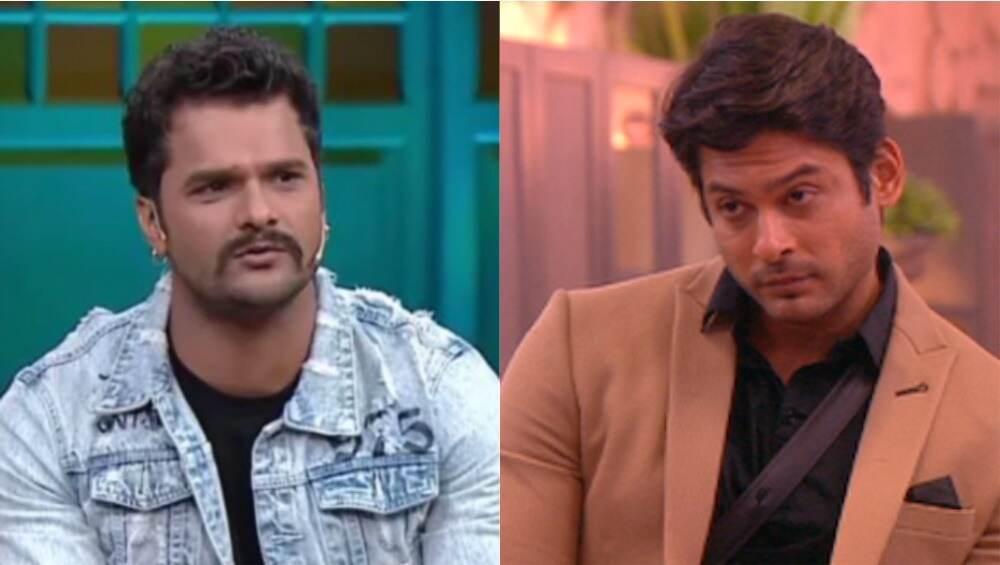 Khesari Lal Yadav's shocking elimination from Bigg Boss 13 and the fact that the other contestants voted him as the weakest contestant has left them. They have realised that it is very important for each one of them to contribute their best to the show or else they will have to pay a heavy price. Well, that doesn't change the reality, which is that Khesari is not a part of the show anymore. The Bhojpuri actor and singer had a lot to say post his eviction from the high voltage reality show.
In an interview with Times Of India online, Khesari talked about his short stint on BB13. He said that Sidharth Shukla, who as we all know by now has major anger issues, "tortured" him. "For two weeks he tortured me a lot. It affected me. He created a lot of problems. He used to make faces and became a torturing machine. In the third week, he tried to understand me and we were bonding. He realised his mistake and was hurt the most when I got evicted," Yadav was quoted by the portal.
Khesari also said that he did not like his experience inside the Bigg Boss house one bit. "I had a bad experience. The show's format didn't suit me. The humans turned devil in the house. They felt only abusing each others would give them prominence in the show. I can't live a life like that. I can't get into unnecessary fights and abuse others," he was further quoted. Khesari added that Himanshi Khuranna should have been eliminated if the votes were taken into consideration as his fans would have made sure that he goes till the finale. Unfortunately, we will see Khesari at the finale of Bigg Boss 13, but not as an active and competing contestant. How did you like Khesari's stint on the show? Let us know by tweeting to us @LatestLY.