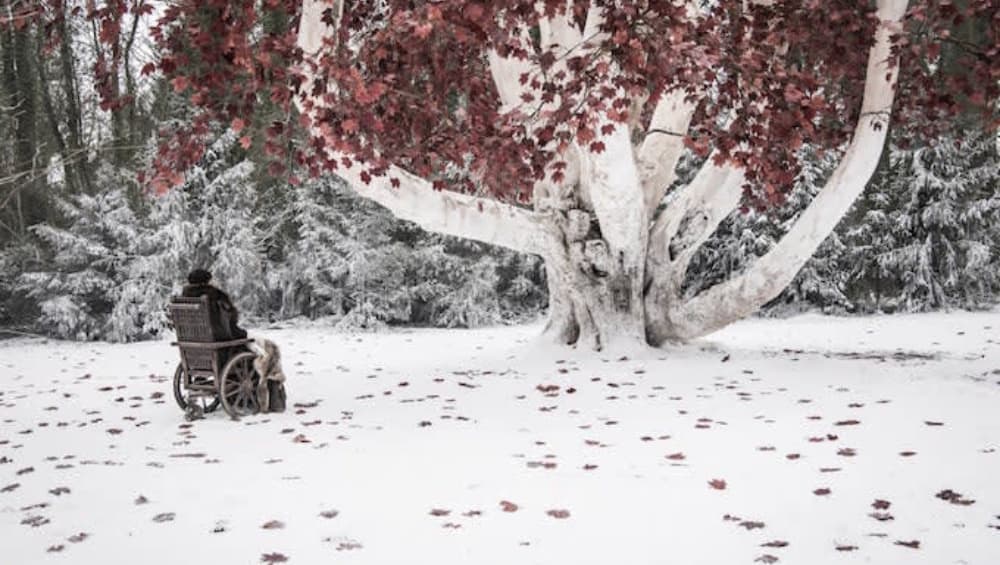 Game of Thrones' final season is a memory that not many fans will be willing to relive. The season tested the love and patience that the fans had the HBO series. There are multiple spin-offs from the show in the pipeline post the conclusion. One spin-off has been revealed to be titled House of the Dragons. Now, a new tweet by the Game of Thrones' official handle has left the fans in a frenzy. 'Winter is coming', the handle posted Those three words have been a symbol of dread ever since the show began airing, tying in with the plot. Emilia Clarke Says She's Had to Fight Over Nude Scenes in Other Projects After Makers Pressurised Her Saying Not to Disappoint Game Of Thrones Fans.
But the winter has come and gone. So, why were those words tweeted now? Fans have their theories. Most unbelievable one is that there is a season 9 on the way. Don't get excited guys. It is just not possible. But as long as we are hoping, we'd like to put in our card. Maybe the makers are remaking the entire season 8? House of the Dragon: HBO Announces Game of Thrones Prequel and Excited Fans Go All 'Dracarys'! (View Tweets).
Nevermind. Check Out Some Tweets Here:
Season 8 remake is coming.

— Joe (@JoosefSZN) November 25, 2019
Targaryen Prequel?
targaryen prequel is coming pic.twitter.com/Kwng5QKqOT

— ً (@martinorivas) November 25, 2019
And from here onwards it was all jokes. And memes. And ocassional reminders how bad season 8 was.
Thanks for reminding me how bad season 8 was.

— 100T NoahJ456 (@NoahJ456) November 25, 2019
And more
Leave us alone
Leave us alone

— Chaos Agent Of Color (@daniecal) November 25, 2019
Yes, exactly
I'm going to tell my kids this was the ending of Season 8 pic.twitter.com/mzLsuyg7gs

— Meg Slay🔥🌹 (@megslay27) November 25, 2019
Well, the most relevant theory might be that winter, as in the season, is actually coming given it is November, in some parts of the world. So, this tweet might simply be a reference to that? Whatever it is, this tweet was a reminder of the painful memories.