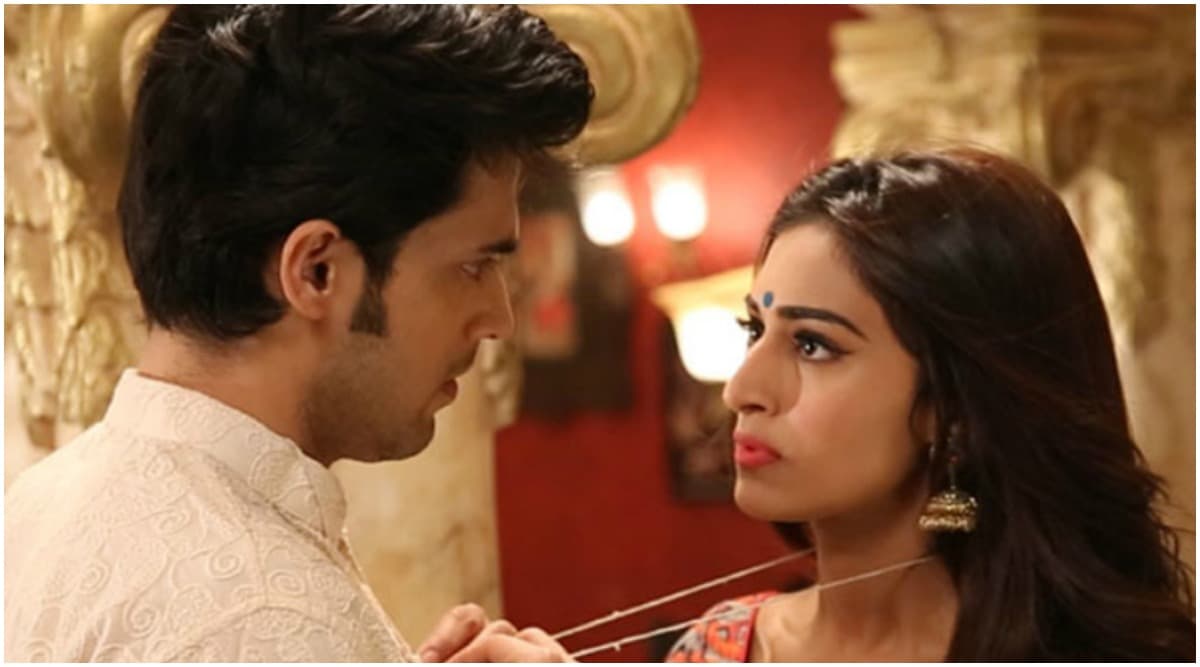 In yesterday's episode of Kasautii Zindagii Kay 2, we saw Anurag and Prerna feel happy to hear the baby's heartbeat and first kick. Anurag learns a shocking truth about Prerna's husband. In tonight's episode, we see Anurag (Parth Samthaan) get stressed on finding out about how Prerna's (Erica Fernandes) husband left her alone for another woman. Anurag brings medicines prescribed by the doctor. The doctor tells Anurag that he can take Prerna home, but she needs rest. Sonalika (Aamna Shariff) gets wild after Anurag fails to attend her call while he's with Prerna. Sonalika comes up with a new plan to destroy Prerna. In the Sharma house, Veena is shocked to see Anurag with Prerna. Anurag narrates what all happened in the Basu house to Veena. Prerna says she is fine now. Veena enquires about Sonalika's well-being. Kasautii Zindagii Kay 2 December 3, 2019 Written Update Full Episode: Anurag Wants To Find Prerna's Husband
Sonalika tries calling Anurag again, who answers her call this time and apologizes for leaving her alone after the accident. She asks him to return home as she is feeling unwell. Anurag helps Prerna settle in her bed. Prerna on noticing Anurag's stressful expression asks him if he's bothered about something. Anurag asks why Prerna doesn't have her husband's photo in her room. Prerna tells him that she does not like photos on the wall. Anurag enquires her further about her husband's whereabouts, to which Prerna tells him that he does not live in India. He continues to probe Prerna and asks for her husband's name. Prerna feels uneasy but tries to hide her emotions. Just then Veena comes and asks if Anurag wants tea. He excuses himself and tells them that he has to leave because Sonalika needs him. While going Anurag wonders why Prerna is lying about her husband to him.
In the Basu house, when Anurag comes, Sonalika hugs him and asks Mohini to tell him about good news. Moloy enquires about Prerna's health. Nivedita tells Anurag that they got a big contract. Moloy says they should celebrate and calls some business associates. Mohini announces that Sonalika is their new lucky charm. Kasautii Zindagii Kay 2 November 26, 2019 Written Update Full Episode: Shivani Reveals Sonalika's Truth to Prerna!
Veena tells Prerna that she should not go to the Basu house. Veena says whenever she goes there she gets into some problem. Prerna says she cannot leave this job because she cannot live without seeing Anurag. Meanwhile, Anurag gets flashes from his past but is not able to gather his thoughts. Anurag tells Sonalika about it and tells her that he's unable to place anything. Anurag tells her about the connection he feels with Prerna and her child.
Prerna on another hand, tries to explain to Veena that Anurag needs her now and that she also cannot think about living without him. Prerna asks Veena to understand her situation and support her. Prerna gets tensed and tells Shivani that she worries for Anurag if anyone reveals the truth to him then his life will be in danger. Anurag tells Sonalika about things from the past that remind him of moments from that he spent with Prerna. Sonalika tells Anurag that as Prerna is his childhood friend and maybe because of that he's reminded of her again and again. Sonalika tells that she is his wife and he should work on this relation now and forget everything else.
In the next episode, Anurag goes to the Sharma house and invites Veena and family for the party. Anurag asks Veena to also get Prerna's husband along for the party.