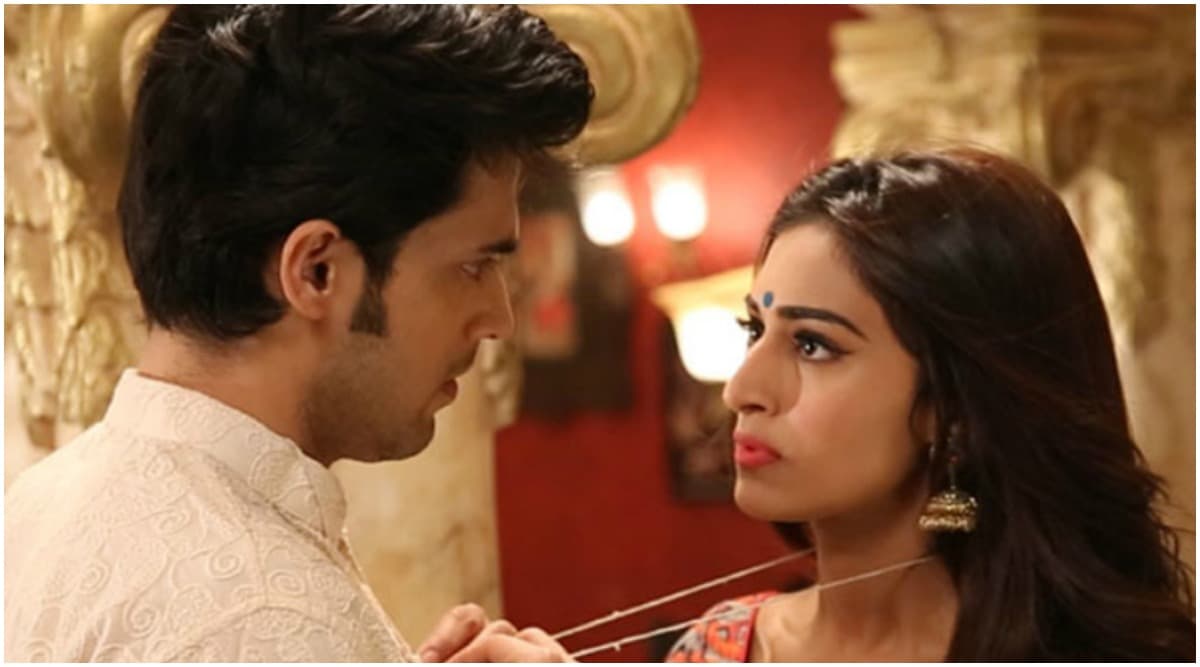 In the last episode of Kasautii Zindagii Kay 2, we saw Komolika rejoices her victory as Prerna leaves the Basu Mansion. Later, she resolves to kill Prerna. Tonight's episode starts with Komolika (Aamna Shariff) goes behind Prerna (Erica Fernandes) to kill her but thinks she will reveal herself first to her then kill Prerna. Later, she stops her car and tells Prerna to come in and she will drop her. Komolika drops Prerna to her house and leaves. Kasautii Zindagii Kay 2 October 25, 2019, Written Update Full Episode: Komolika Cooks up a Fake Story of Her Marriage with Anurag.
Meanwhile, in the Sharma house, Prerna comes inside and tells them all that Anurag is back and gets emotional and cries. Prerna tells them that Anurag does not remember anything and narrates what all happened with her. Shivani gets tensed and says they will have to answer her questions and goes to the Basu house.
On the other side, in the Basu house, Mohini enquires Komolika about her father, she tells he has a business in press media, just then Shivani comes there. Mohini berates Shivani and tells her to leave the house, Shivani says she might be having money but she does not have a heart. Komolika watches them from the window. Shivani tells Mohini that Prerna was there in their bad time and now when Anurag is back they have thrown her out. Moloy comes there, Shivani asks him how could he allow this all to happen. Moloy tells Shivani that Anurag (Parth Samthaan) has lost his memory for the past two years and if we force him then he might get a stroke also, so they were scared. Mohini says she will not take any risk and tells Shivani that she and her whole family should stay away from the Basu family. Moloy tries to calm her down but Mohini tells him that he should not stop her this time and that Anurag is more important for her than anyone else. Shivani gets enraged and tells that she will also try her best to make Prerna forget the Basu's and leaves.
Later in the Sharma house, Prerna tells Shekar that she will herself tell Veena what all happened with her and tells them not to worry about her. Shivani comes home and tells that Mohini will remember her whole life now, Prerna asks why she went to Basu house and that it is no use going there now. Prerna tells she is already tensed and does not want any more problems. Shivani says she just wants her to be happy, Prerna assures that Anurag will remember everything one day and will come back to her, and they will reunite.
Next day morning, in the Basu house, Mohini and Moloy are praying together as they are happy for Anurag. Just then Anurag comes and asks them for the last two years what all happened with him and tells them to remind him about it. Moloy tells him that Tapur got engaged, and tells about the business, about his accident and that his friend Rajesh is no more.
In the precap, Prerna comes in front of Anurag's car, he picks her up and takes her to the Sharma house.