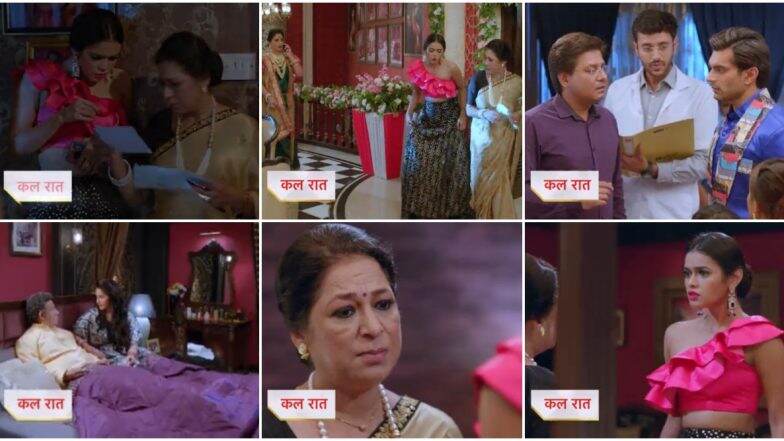 Kasautii Zindagii Kay 2's current track is focusing on how Mr Bajaj, repenting his actions of hitting Anurag (Parth Samthaan) with his car, arranges for the best doctor to treat him. However, the latter breathes his last, but Prerna (Erica Fernandes) saves his life at the last minute, for which everyone is thankful. Prerna's presence near Anurag irks Mr Bajaj (Karan Singh Grover) who keeps thinking about why is he bothered so much about the Basus and why is Prerna being upset, affecting him so much. Kasautii Zindagii Kay 2 September 16, 2019 Written Update Full Episode: Prerna and Mohini Fight For Anurag, The Latter's Condition Stabilises!
In tonight's episode of the show, we saw how everyone sees when Anurag, who is sinking, starts getting better, because of Prerna's presence around him. And this compels Mohini to ask Rishab to let Prerna stay with Anurag for some more time, to which he agrees, but then gets upset.
In the upcoming episode, we see how Tanvi and Sharda get suspicious about Rishab's changed attitude towards the Basus. Sharda tells Tanvi about how while Bajaj entered the Basus' lives to destroy him, he no longer seems to be interested in doing so. On the other hand, when the doctor mistakingly addresses Prerna as Anurag's wife, Rishab gets irked but hides his reaction.
On the other hand, Sharda and Tanvi also take the opportunity to search Mohini's room for proofs of when Sharda cut off the chandelier's rope at Bajaj's party. Also, Mohini gets kinda dejected when she finally realises and acknowledges the fact that while Prerna too has feelings for her son, Anurag loves her more than anything in this world. Well, we can only imagine the 'Tehelka' that Komolika's entry will create amidst the current situation on the show.