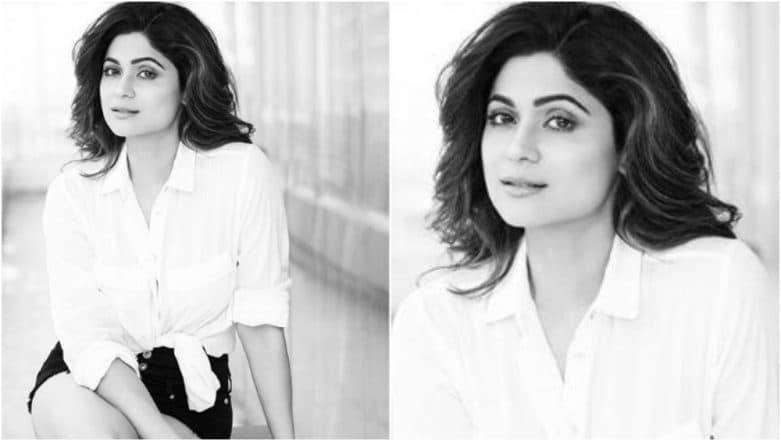 While Shamita Shetty has off lately been in the news for her stint in Colors' on-going Khatron Ke Khiladi 9, the actress was recently also a part of an unfortunate road rage incident. While Shamita was safe and unhurt, her driver was subject to assault by three unidentified men. It so happened that when Shamita was travelling to Thane, her car was cornered by a cab, following which the driver and the passengers in the cab abused and assaulted Shamita's driver Darshan Sawant. And now, cops are on the lookout for the accused, who are in hiding. Shamita Shetty Abused, Driver Threatened and Slapped in Road Rage; Accused on the Run – Deets Inside
Recalling the incident, Shamita was quoted in Bombay Times, "I was on my way to Thane and we were at the toll plaza when a taxi rammed into my car from behind. My driver got out of the car to see the extent of the damage. It's just a normal human tendency to get out of a vehicle and assess the damage after an accident. When you are not at fault, you can end up shouting at the person who is at fault. Everyone does that. My driver did that, too, because my car was stationary when this other car rammed into it. I got off to see the extent of the damage on the bumper as well. The driver in the other car apologised and we all left from there." Happy Birthday Shamita Shetty: Highlights Of Her Television Career!
However, the incident did not end there, in Shamita's own admission, "I was on my way to meeting a friend and we were waiting a little ahead of the toll booth. The taxi followed us and the driver and two others came to our car. They saw my driver outside and they beat him up. I got worried because they were literally pushing him on to the door of my car. I rushed out to rescue him. They got aggressive with me, too.
Not losing their presence of mind, Shamita and her driver followed the cab in question and noted down their number plate. "When they left, we followed them and clicked a photo of their number plate. I approached the traffic cops, who directed me to a police station. From there, I was sent to another police station where a complaint was lodged. The cops were very helpful," revealed Shamita.
The actress also concluded that she was thankful for the swift response of the cops and that she had faith in them that they will nab the offenders. Stay tuned, for we'll keep you updated on any developments on this case.