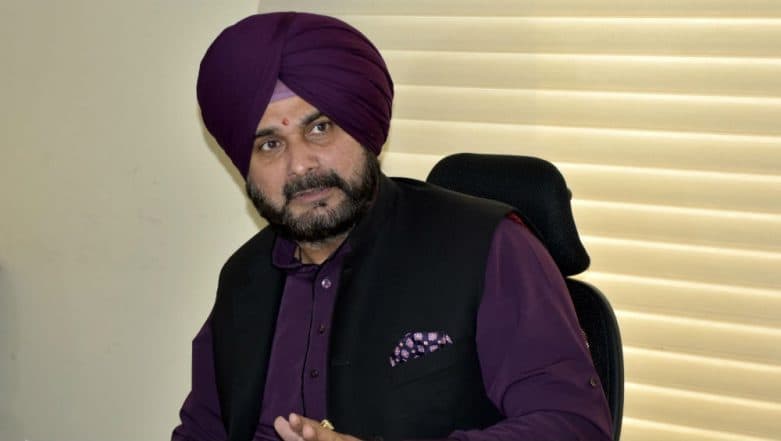 Navjot Singh Sidhu made headlines for his insensitive comments after the recent terrorist attack in Pulwama region of Jammu & Kashmir. While celebrities and politicians across the nation were busy condemning the attack, he was of the opinion that blaming an entire country for the attack is unjust. Since the cricketer turned politician was already criticised for his friendly relations with Pakistan Prime Minister, Imran Khan, his recent comments had to spark outrage across the nation. Soon after his comment, #BoycottSidhu, #BoycottKapilSharmaShow started trending on Twitter and Sony channel officials had to take some harsh steps. Navjot Singh Sidhu, Sacked From The Kapil Sharma Show, May Lose Ministry as Pressure Mounts on Congress.
The channel later issued a statement about Archana Puran Singh coming on board for TKSS and she was assumed as a replacement for Sidhu. And while she insists that she isn't a replacement and had shot for the episode before the terror attack, reports of channel sacking Sidhu refuse to die. Even the politician himself is unaware of his termination. In his recent chat with ANI, Sidhu revealed the story behind Archana coming on board. He said, "I had to attend Vidhan Sabha's session due to which I couldn't go for the shoots of Kapil Sharma's show and they got somebody else in my replacement for two episodes." After '#BoycottSidhu', '#BoycottSonyTV' Picks Up Pace On Twitter!
Watch Navjot Singh Sidhu in his recent media interaction
#WATCH Navjot Singh Sidhu says,"I am firm on my stand. Terrorism shouldn't be tolerated. I want to ask who released those involved in 1999 Kandahar incident? Who's responsibility is it? Our fight is against them.Why should a soldier die? Why can't there be a permanent solution?" pic.twitter.com/7Oe73dVqP5

— ANI (@ANI) February 18, 2019
Going further when he was asked about his termination, he said, "I have no intimation about my termination from the channel. If it is regarding my statement, I will stick to what I have been saying yesterday, today and ever tomorrow. " The politician firmly believes that terrorism has no religion and one cannot blame an entire nation for something that's a cowardly act of selective individuals. Now we wait to see if Archana Puran Singh continues with her position on the show after the next two episodes (which she previously shot) or makers find some other replacement for Sidhu.