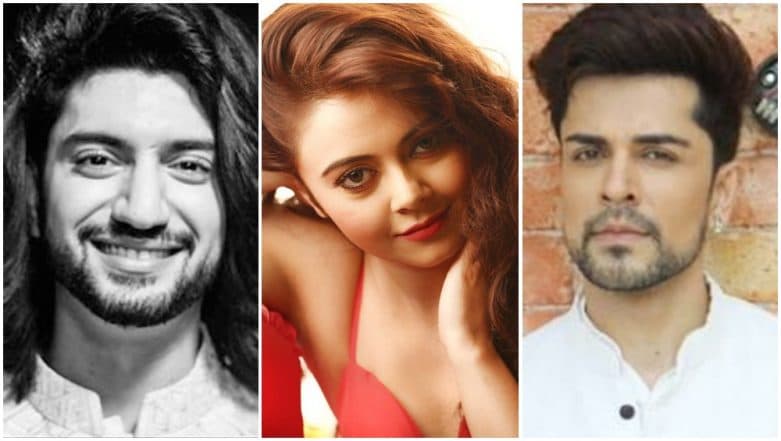 Teacher's Day celebrates the crucial role teachers play in our lives. From shaping up one's character to teaching them the art of living well, teachers play a pivotal role in making us a better person. Every year, September 5 is observed as Teachers' Day in India to mark the birth anniversary of Dr Sarvepalli Radhakrishnan. For the uninitiated, Dr Radhakrishnan was a philosopher, scholar, an exemplary teacher and a politician, who dedicated a major part of his life in cultivating and nurturing young minds. On the occasion of Teacher's Day today, while the country remembers legendary teachers like Rabindranath Tagore, Chanakya, APJ Abdul Kalam, Television celebs too shared their thoughts about their teachers and wished a happy teacher's day.
Here's what TV celebs said while talking to Free Press Journal-
Kunal Jaisingh
I have learned silence from the talkative, toleration from the intolerant, and kindness from the unkind, I am thankful to those teachers who made me a hard-working person today.
Suyyash Rai
It is the supreme art of the teacher to awaken joy in creative expression and knowledge. I believe teachers are not the one who lets you choose a path but they are the one who directs you in your path. I am thankful to my teachers who has directed me and made a hard-working person.
Piyush Sahdev
Teachers, I believe, are the most responsible and important members of society because their professional efforts affect the fate of the earth. No one is more cherished in this world than someone who lightens the burden of another. I am thankful to my teachers who have always motivated me to choose right direction and made me so hardworking.
Devoleena Bhattacharjee
A teacher understands the past, reveals the present, and creates the future. They always nourishes the soul of a child for a lifetime. I am thankful to all my teachers to encourage me at every stage of my life. I believe we are learners at every stage of life and we come across many teachings at times.
Tanya Sharma
Sending my love and warmth to all my teachers, You have not only been a wonderful teacher but also friend, philosopher and guide.The one exclusive sign of thorough knowledge is the power of teaching. And all my success is because of them. They made me a hardworking person. There was nothing more inspirational that a teacher and my mom dreaming about being able to give flight to my dreams.
Neha Marda
My parents and my teachers I am really thankful to them. My parents brought such amazing teachers in life who educated me and has always been encouraging. They have taught me to be discipline, obedient and the art of well living.
Puru Chibber
The mediocre teacher tells. The good teacher explains. The superior teacher demonstrates. The great teacher inspires. I am thankful to all my teachers who has inspired me to be successful person. My mom has been among my best teachers.
Karanvir Sharma
My teacher, Mr. Anupam Kher on the struggles I was going through inspired me with one of the quote by Sri Harivansh Rai Bachchan which speaks great depths and has lingered on. After that day, I have never looked back. I have many Teachers in many forms, whether my Dad who is my ultimate Guru and a go to person. Or, experiences or anything or anyone who has changed me for the better. Here's my regards and thanks to all these wonderful and special teachers.
Shubhangi Atre
A good teacher can inspire hope, ignite the imagination, and instill a love of learning. I am thankful to my teacher who help me in exploring my talent and motivated me to have a successful life.
Manu Punjabi
The best teachers in world is who teach from the heart, not from the book. We are always a learner. I am thankful to my teachers who help me to be wise. They have always been motivating and encouraging.