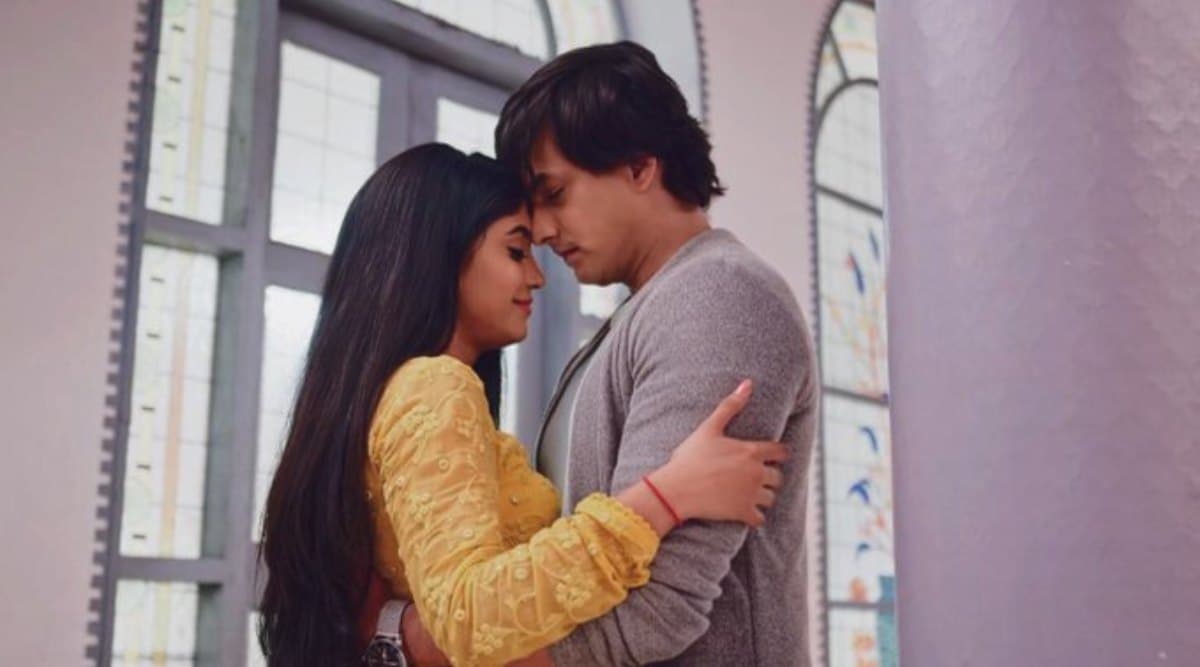 In yesterday's episode of Yeh Rishta Kya Kehlata Hai, Naira stumbles upon some startling facts while Kartik berates Vedika for scolding Kairav. Naira is shocked to learn that Vedika is taking Kartik on a honeymoon. In tonight's episode we see Vedika tells Naira (Shivangi Joshi) that she will have to bring Kairav for the classes for a few days as they are going for their honeymoon. Naira gets disturbed. Vedika tells they have to leave as she has to pack their bags as they are leaving for Munnar. Naira tells Vedika that her doctor has told her not to exert, so is it safe for Vedka to travel just immediately after the surgery. Vedika tells Naira that she took permission from Pallavi who told that it is safe to travel. Yeh Rishta Kya Kehlata Hai January 8, 2020 Written Update Full Episode: Naira Shocked on Learning About Vedika and Pallavi's Scam, Vows To Expose Her.
Suhasini comes to Singhania Mansion to meet Naira. Naksh sees her and asks what is she doing here. Suhasini tells Naksh that she and Naira together want to unmask Vedika. Naira comes and tells Naksh and Suhasini that Umesh Gupta has given the kidney to her and not Vedika. Suhasini gets enraged and tells Naira that they should confront Vedika about this. Naira makes them understand that first they should gather proof against her. Naira tells she could not believe that Pallavi who is a doctor could do anything like this. Naira tells that they might have done a full proof plan. Naira tells Suhasini that she should make Vedika ready for getting the sonography done. Yeh Rishta Kya Kehlata Hai January 7, 2020 Written Update Full Episode: Naira Turns Into a Santa Claus and Visits the Goenka House, Vedika Suspects Something Fishy.
Meanwhile in Goenka Mansion, when Kairav is playing with Kartik(Mohsin Khan). Vedika comes and asks Kartik whether his packing is done. Kartik tells her he will do later, Vedika gets upset. Kartik asks Vedika does she have any problem if Kairav is around. Vedika tells that she has a problem and tells Kartik to solve this issue.
Vedika is super excited as they are going for their honeymoon and plans with Kartik about the trip. Kairav comes and tells Kartik to play with him but Vedika holds him back. Kairav calls Naira and tells that Kartik does not have time for him. Naira tells that he should go and hug and give kisses to Kartik and then he will come to play with him. Kairav and Vansh go and hug and give kisses to Kartik and tells him to come to play with them. Kartik plays with them. Vedika is not happy about it and thinks that here in Goenka's no one will allow them to be together.
Next day morning, Naira prays to God to give them strength so that they can bring the truth in front of all. Meanwhile, when Kartik and Naira leave for Munnar, Suhasini also sits in the car. Suhasini tells that she has some work in the temple so she will take a left till there. Naira and Naksh reach the hospital. Suddenly Suhasini tells Kartik how could she forget that she had taken an appointment with the doctor for a check-up of Vedika before they go out of town. Vedika hesitates and tells them that they will get late. Suhasini tells it will not take much time and she will not allow them to go before the checkup is done. Suhasini tells them they will go to a nearby clinic and get her checkup done. Kartik also insists that they should listen to Suhasini.
In the precap, the doctor does the sonography of Vedika. Naira and Suhasini are shocked to know that Vedika has one kidney only.