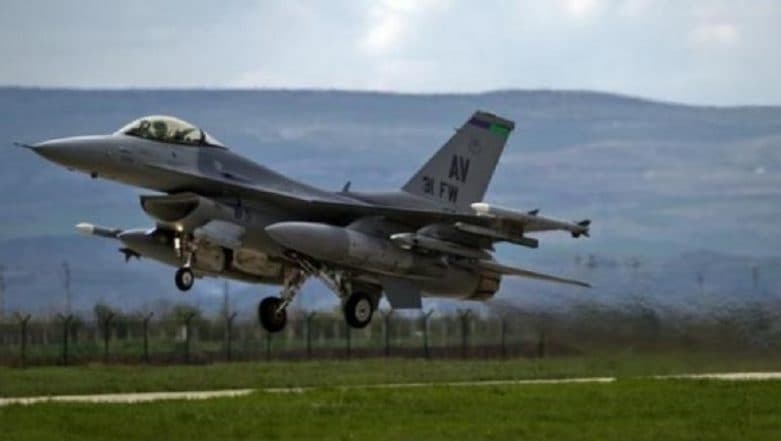 Chennai, April 12: On the first day of the DefExpo 2018 a major boost was seen for 'Make in India' campaign. Lockheed Martin is looking to set up a manufacturing of F-16 to India. In an interview to Bloomberg Quint on the sidelines of DefExpo 2018 in Chennai, Randall Howard who leads F-16 business development at Lockheed Martin said, "The fighters we offer are state of the art with modern avionics and we are willing to transfer technology to build in India as part of Make in India."
Howard further added that the facilities in India would also supply jets for the region through exports. Currently around 27 countries including Pakistan are using F-16 fighter jets. According to Howard, over 4,000 F-16 jets have been sold across the world. Lockheed martin had already tied up with Tata Group to manufacture parts for the C-130J aircraft and now it is pitching in F-16 fighter jets to get tender for 110 fighter jets to the Indian Air Force 9IAF). The entire deal is worth $15 billion.
Meanwhile, another US company Boeing has also pitched in F-18 Super Hornet for getting order of 110 fighter aircrafts. Thomas E. Breckenridge, vice-president, India, Global Sales Defence, Space and Security of Boeing,  said that they are in the race of acquiring the orders of IAF (Indian Air Force) to procure 110 fighter jets, reported The Asian Age. Breckenridge further added, "Our F/A 18 Super Hornet fighter jets are cheaper than F-16 and can be maintained at lower cost."
Speaking on the comparison with Lockheed Martin, Breckenridge said that Boeing would also source component from Indian companies. Boeing is currently sourcing components from 160 companies. The vice-president, India, Global Sales Defence, Space and Security of Boeing said that the Boeing would set up a new factory in India and during the ongoing DefExpo 2018 it would announce joint venture with an Indian partner. According to Breckenridge, the Boeing would enhance its operations in India by expanding it is ventures with 160 Indian companies to 400 companies, reported The Asian Age.