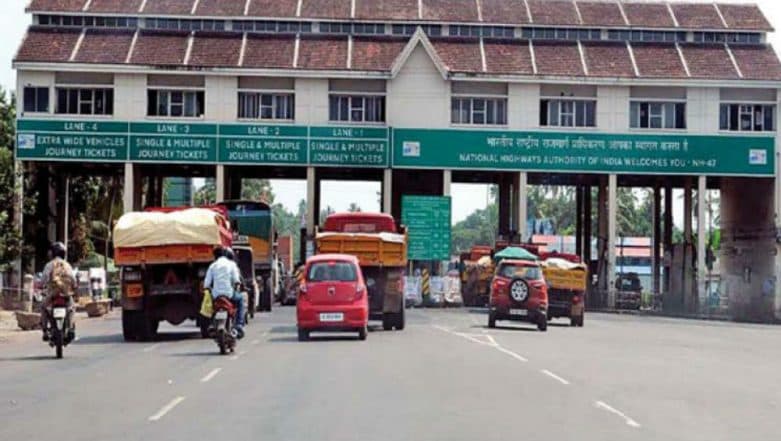 New Delhi, March 31: Be ready to pay more toll for driving on national highways from April 1! Yes, you read it right. This is not an April Fool Day prank or a rumoured news. Starting from April 1, the toll rates will be increased by 5% on the majority of toll plazas. The National Highways Authority of India (NHAI) has revised its toll rates by 5 to 7%. The revised rates will be applicable from midnight of March 31.
The Price hike is an annual process. The revision of toll rates takes place before the start of every financial year based on the Wholesale Price Index (WPI). It may vary from one toll plaza to another in the same region. Reports state that the toll will be applicable for all categories of vehicles.  It must be noted that even the rates for monthly passes (50 trips per month) have also been increased.
The NHAI has about 372 toll plazas in entire country. As per transporters, the prices of essential commodities may also surge in the coming days as the transportation cost would increase.
Vehicles travelling from Agra to Delhi or vice versa via NH-2 will be paying Rs 10 extra toll tax from tomorrow while 6% more toll tax will be charged for commuters from Agra to Jaipur via NH-21. A TOI report quoted National Highway-2 project director Mohammad Safi saying that rates are revised on basis of WPI. He said that the toll rates on NH-2 have been increased by around 5%.
As per reports by TOI, small cars going from Agra to Delhi or vice versa via NH-2 will be charged Rs 10 extra toll tax from Sunday onwards. The report also said that commuters from Agra to Jaipur via NH-21 will have to pay around 6% more toll tax.
President of Agra Transporters' Welfare Association, Virendra Gupta said that the transportation cost will obviously increase in such situation, due to which prices of essential commodities will also rise but added that the increase in toll rates is highly unreasonable and they will hold a protest against the government's move.