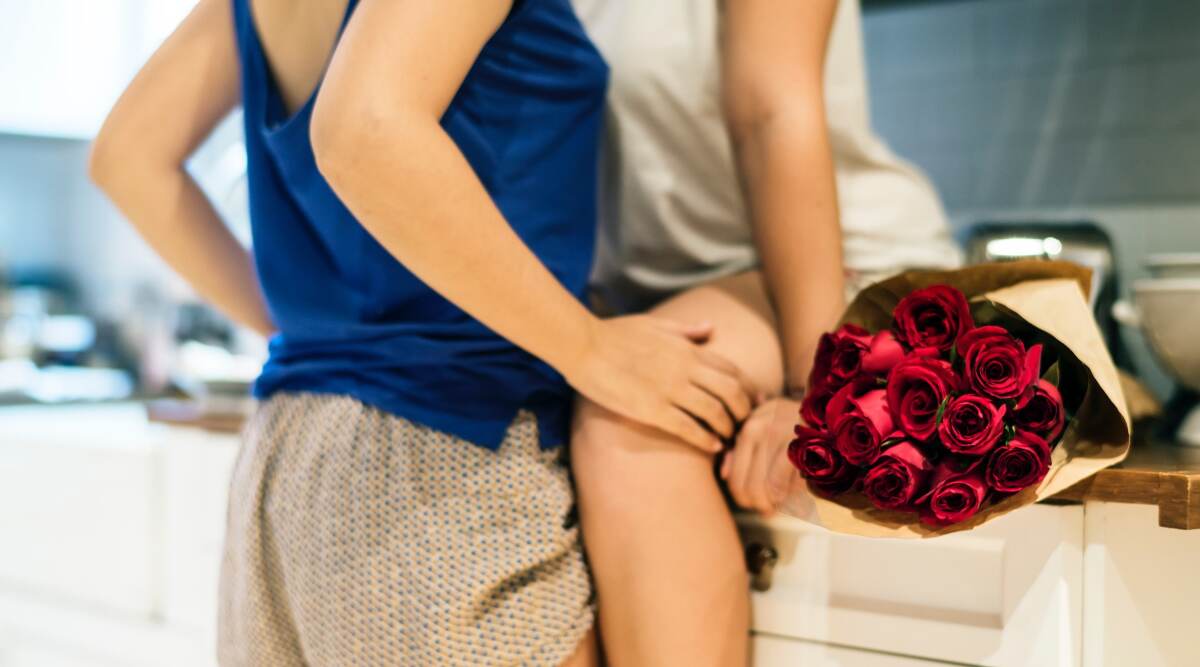 There is no doubt that fast, hot sex can add plenty of excitement to your relationship but some sweet, slow and sensual nights can bring the two of you more physically and emotionally intertwined. Steamy sex is always not always about orgasms. Sometimes, the best sex is the kind where you connect with your spouse on an emotional level. For those moments, sink your teeth into these moves that will maximise your lovey-dovey feelings and amp up your sex life in the process.
Give a Tantric Kiss
When you are in a sex position that brings you face to face with your partner, bring your lips super close to them, such that you are almost kissing them. The fact that you are not kissing but breathing into each other can, not only be erotic but will also give you a feeling of closeness. Having Sex in The Car? Here are 5 Important Tips To Keep In Mind.
Whisper Sweet Nothings
Murmuring to your bae can prompt a bodily response that can make them feel extremely aroused. Your words can boost the levels of serotonin and dopamine in the brain and help you bond. Besides, your partner will love to follow the instructions if you whisper them in their ear.
Gaze Into Their Eyes
As you are going down on your partner, make sure that you gaze into their eyes. With your sexy gaze and your lusty grin, you will be able to communicate volumes. How to Make Sex Last Longer: 5 Sex Positions to Increase Sexual Pleasure and Delay Your Orgasms. 
Try a Tender Touch
Some passionate grasping during the act is always delightful but switching up the touch or intensity can enhance the romantic bond. While intercourse, try running your fingertips over their skin or caress them softly to stimulate their nerve cells to respond to light touch.
Be Open to Receiving
Yes, you need to work a bit to pleasure your partner but that doesn't mean that you have to be the giver in the act. Allowing yourself to receive some pleasure to feel more loved and attended by your mate. How to Increase Sexual Stamina? Quick Tips to Last Longer in Bed. 
Cuddle a Lot
Whether it is for one minute or fifteen, snuggling up and trying to sync with breath can make you happier in your relationship as well as in the bed. While you cuddle and as your breath becomes one, you will feel more connected with each other.
And while you are recovering from the physical and emotional sex high, have some pillow talk. Doing this will help you be vulnerable and open up with each other. Also, send a flashback text to your partner the next day and write out your sentiments, something like "missing our bed" or "can't wait to be with you again". Let your partner know that you are still thinking about them and basking in sex glow.