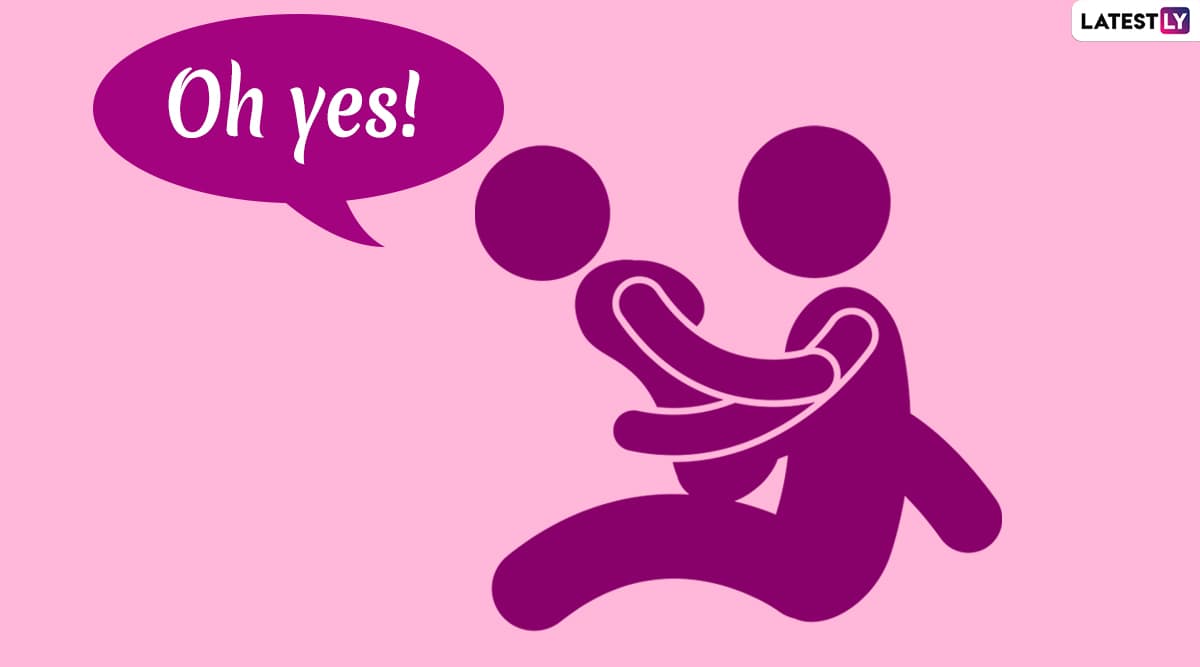 How long is long enough for satisfying sex is a question that's impossible to answer. If you and your spouse have not been intimate in a long time, your partner will probably last no more than three minutes. However, if you have been doing it regularly, you can be at it for hours at a time. But it turns out that certain sex positions can help men last longer in bed. For maximum pleasure and satisfaction, try out these hot moves.
1. Missionary Impossible
If you are not too adventurous with sex, missionary is all that you need. Just use a thicker condom and use a grinding motion instead of a thrusting one to help your partner go on for longer. If you feel that your partner is still finishing soon, try a condom with a numbing lubricant like benzocaine inside. Just do not give him a blow job after that to keep your mouth from going numb. The Supergirl Sex Position: Try Out This Sex Position for Men With a Small Penis for Better Penetration.
2. The Ball Monitor
If you love to cuddle your partner sitting on his lap, this sex position might just be what you are looking for. Just kneel over his lap with your face facing his feet. Make yourself comfortable and rub, thrust, grind, whatever you please. When you feel that he is about to hit the climax, slightly tug his balls and gently pull them away from his body. Repeat this sequence for as long as you want.
3. The Measuring Spoon
As you lie on your bed, open your legs wider and wrap your top leg around his legs to pull him closer. When you are there, avoid a full-on banging and try a thrusting motion, so that he takes time to orgasm. You can try a sequence of say ten shallow thrusts followed by a hard one and repeat till he climaxes. Allow him to cup your vagina with well-lubed hands for extra pleasure. Sex In Hotel Room? From Sex Positions To Safety Tips, Here Are Things That No One Will Tell You.
4. The Knocker Rocker
Lie on your bed facing each other and place your upper hand and leg on your partner. Rock back and forth and take control of the rhythm. Let him play with your breasts and guide him with your favourite vibrator to take you to cloud nine. Long-Distance Sex Positions: Partner Lives Far Away? Ditch Porn and Try out These Ways to Get the Best Orgasm. 
5. Interrupted Dog
A good way to make sure that your body parts do not slip while you are in the act is to get into your fours spreading your knees wide. Let him sit on his heels and pull you down by your waist onto his lap. You can take full advantage of this opportunity to touch yourself and wrap yourself up in a super sexy position that hits all the right spots.
Also, ensure that you switch stimulation regularly so that you both keep hovering rather than climbing steadily towards climax.
(This Article Is Only for Informative Purpose and Shouldn't Be Substituted for Professional Advice. Moreover, Laws Regarding the Subject Discussed Above May Vary According to Regions)