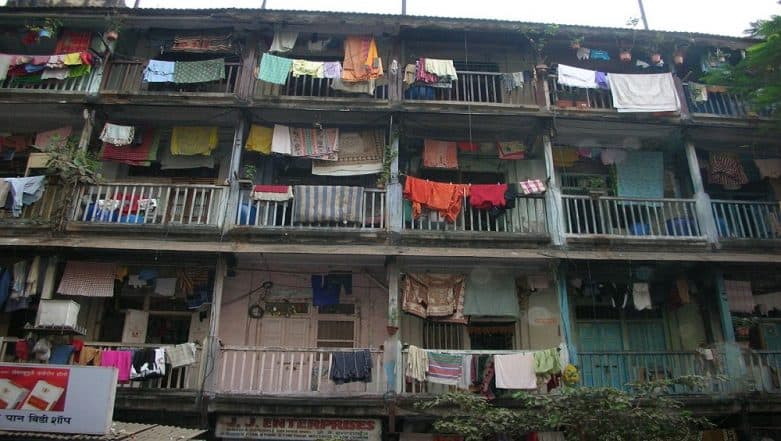 Mumbai, July 12: Mumbai does not only have dangerous ROBs, deadly potholes and rickety FOBs, but shockingly, the city also has crumbling residential and commercial buildings, which can endanger people's lives.  The Mumbai city's civic body has already published the data of such dangerous structures as their annual exercise, which is carried out before the onsets of monsoons.
The civic body, however, claims that even after repeated warning, the tenants continue to reside in such buildings and a few also move court, creating hurdle for the BMC. As per the available data on their website, it is stated that Kurla has the most number of dangerous buildings, as compared to any other wards of Mumbai. Following Kurla, the second area which tops the list of dangerous buildings is South Mumbai which has several worn-down buildings that are more than a hundred years old.
In a recent incident reported in Kurla, the balcony of a three-plus-ground storeyed building named Bhushan Bhavan collapsed on Sunday.  Although no casualties were reported, the BMC has managed to evacuate the residents from the building after the mishap. However, now the families accuse BMC of neither providing them alternate shelters nor allowing them to take their belongings, due to which, they are left stranded.