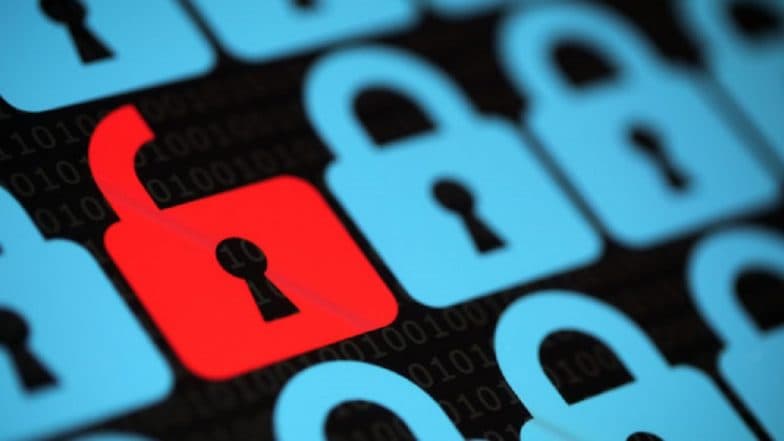 Ranchi, February 1: Amid reports of Aadhaar data leaks in the country's most trusted banks, governmental institutions and agencies making the national headlines, another shocking revelation has shocked the country, where the Aadhaar numbers and other personal details of thousands of workers in various government departments of Jharkhand have come to the fore. A report states that personal details of employees in Jharkhand government were easily accessible to anyone who knew where to look for.
According to a report, published by TechCrunch, the online system being used by the state government to manage the attendance of all of the government workers had no security protection, as anyone can easily access the data. Even their personal details are available on the website, which is currently inaccessible. Aadhaar Data Misuse Continues? SBI Alleges Biometric Data Breach, UIDAI Refutes Claim.
The report states that the Web-based attendance system has been left unprotected at least as far back as 2014. It further says that government employees – working in various departments of state – have no control over securing their name, photo, designation, partial phone numbers, and the Aadhaar number. Though the Aadhaar numbers were not directly listed on the webpage, the image of the workers could be fetched though Aadhaar numbers and are clearly visible in the URL of the image link.
In addition, the attendance system – hosted on a sub-domain of the official website of the Jharkhand government – was even indexed in Google. With this, individual government employee attendance records can be easily found in the search giant's index. The report further states that over a lakh Aadhaar numbers are said to have been left unprotected.
Earlier, the news website revealed that SBI forgot to secure a key server hosting sensitive information in one of its Mumbai installations. Due to this, data of innumerable bank account details were left unsecured, and customers were on the mercy of hackers – of not being exploited. Similarly, SBI informed that the biometric details were misused to make fake Aadhaar cards at several Aadhaar enrolment centres across Delhi. The bank officials even stated that logins and biometrics of the Aadhaar operators were misused to generate unauthorised Aadhaar cards. SBI Leaks Details of Millions of Customers, Including Bank Balance, Online as it Forgets to Protect Server With Password. 
However, the UIDAI refuted all the claims and said that Aadhaar database is fully secured and no security breach, biometric or otherwise, has taken place.