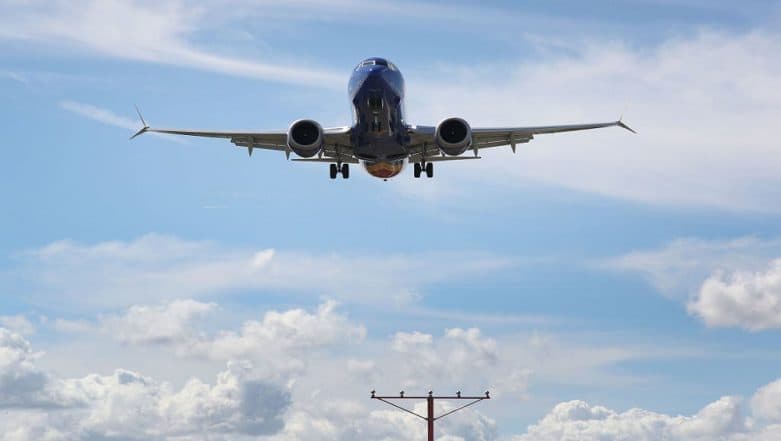 New Delhi, March 12: Two days after the fatal crash of Ethiopian Airlines near Ethiopia's Addis Ababa, the Directorate General of Civil Aviation (DGCA) announced the grounding of all Boeing 737-MAX aircraft. The decision was taken shortly after several countries, including China, decided to bar the usage of the aircraft for domestic and international aviations.
"DGCA has taken the decision to ground the Boeing 737-MAX planes immediately. These planes will be grounded till appropriate modifications and safety measures are undertaken to ensure their safe operations," the Ministry of Civil Aviation said. Four Indians Were Aboard Ill-fated Ethiopian Airlines Flight that Crashed Near Addis Ababa.
On Monday, the DGCA had issued a statement claiming that additional "interim" safety measures were mandated for carriers using the Boeing 737-MAX planes. Falling short of imposing a ban, the aviation regulator had only imposed extra cautionary measures for ground engineers and crew of the aircraft.
A senior official, however, had told reporters that the aircrafts could be completely grounded by Wednesday. The decision will hit two Indian private flyers - Jet Airways which uses five Boeing 737-MAX aircrafts and SpiceJet which uses twelve.
Boeing, the American firm known for making civil and military aircrafts, has drawn severe flak following the accident on Sunday. A total of 157 people onboard the Nairobi bound flight were killed. The aircraft had crashed shortly after taking off from the Ethiopian capital of Addis Ababa. Among the deceased, included four Indian nationals.