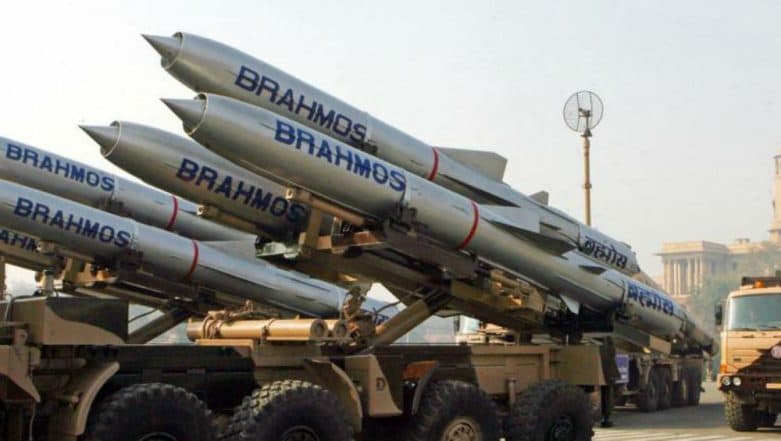 Puri, July 16: BrahMos, the supersonic cruise missile,  was successfully test fired from Odisha's Chandipur range launch pad on Monday. According to ANI, the missile was test-fired at 10.18 am and is aimed at "increasing its life".  The test-firing is aimed at increasing the missile's life from 10 to 15 years.
According to reports, the test-firing is to "validate service life extension" of the missile, Sudhir Kumar Mishra, chief of BrahMos Aerospace, had told PTI. "The test-firing will allow the armed forces to maintain an inventory of the missiles for a longer duration," Mishra said.
To a question on plans to export the missile, the chief of BrahMos further informed that it is a decision that has to be taken by the central government. "Several countries have shown interest in acquiring the missile system," he added.
BrahMos Aerospace is a joint venture between the Defence Research and Development Organisation and NPOM of Russia. The world's fastest supersonic missile can cruise at speeds of up to Mach 3.0, or three times the speed of sound.