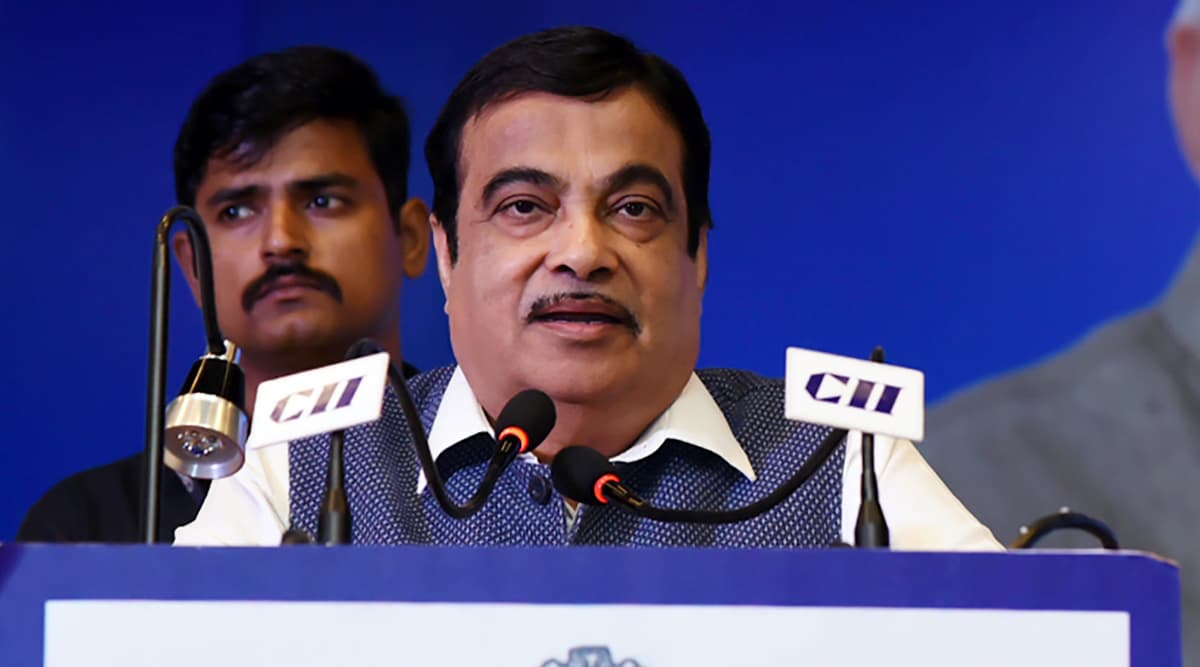 New Delhi, October 16: Union Transport Minister Nitin Gadkari on Wednesday announced that the Chenani-Nashri Tunnel on National Highway (NH-44) in Jammu and Kashmir will be named after Dr Syama Prasad Mukherjee. Syama Prasad Mukherjee is considered as the ideological father of the Bharatiya Janata Party (BJP) and its predecessor the Jana Sangh. While making the announcement, Gadkari also added that it is the BJP's humble homage to Syama Prasad Mukherjee and highlighted the "One Nation, One Flag" slogan or philosophy given by Mukherjee in his lifetime. A few days back, Home Minister Amit Shah had also remembered Syama Prasad Mukherjee and said that the abrogation of Article 370 from Jammu and Kashmir was akin to fulfilling the dream of Mukherjee. The the Chenani-Nashri Tunnel is the longest tunnel in India. Shyama Prasad Mukherjee's Greatest Achievement Was Creation of West Bengal: Tathagata Roy.
Gadkari called Syama Prasad Mukherjee's efforts as his "battle for Kashmir" and said that the "One Nation, One Flag" doctrine given by Syama Prasad Mukherjee "contributed in national integration".
Read the Tweet Below
Union Minister Nitin Gadkari: Chenani-Nashri Tunnel on NH 44, in J&K to be named after Dr. Shyama Prasad Mukherjee. This is our humble homage to Shyama Prasad Ji whose battle for Kashmir, 'One Nation One Flag' has immensely contributed in national integration. (file pic) pic.twitter.com/EVJabzCH7Y

— ANI (@ANI) October 16, 2019
BJP leader and senior RSS functionary Ram Madhav had also hailed the government's decision on Article 370 in Jammu and Kashmir and said the martyrdom of its idealogue Dr Syama Prasad Mukherjee for complete integration of the state into India has been "honoured".
The national general secretary and the party's point person in the state said that the complete integration of Jammu and Kashmir was a longstanding demand of the nation.
"What a glorious day. Finally the martyrdom of thousands starting with Dr Shyam Prasad Mukherjee for complete integration of J&K into Indian Union is being honoured and the seven decade old demand of the entire nation being realised in front of our eyes; in our lifetime. Ever imagined?" he had tweeted moments after Home Minister Amit Shah made the announcement in Parliament about the abrogation of Article 370 and bifurcation of the state of Jammu and Kashmir into two separate Union Territories of J&K and Ladakh.