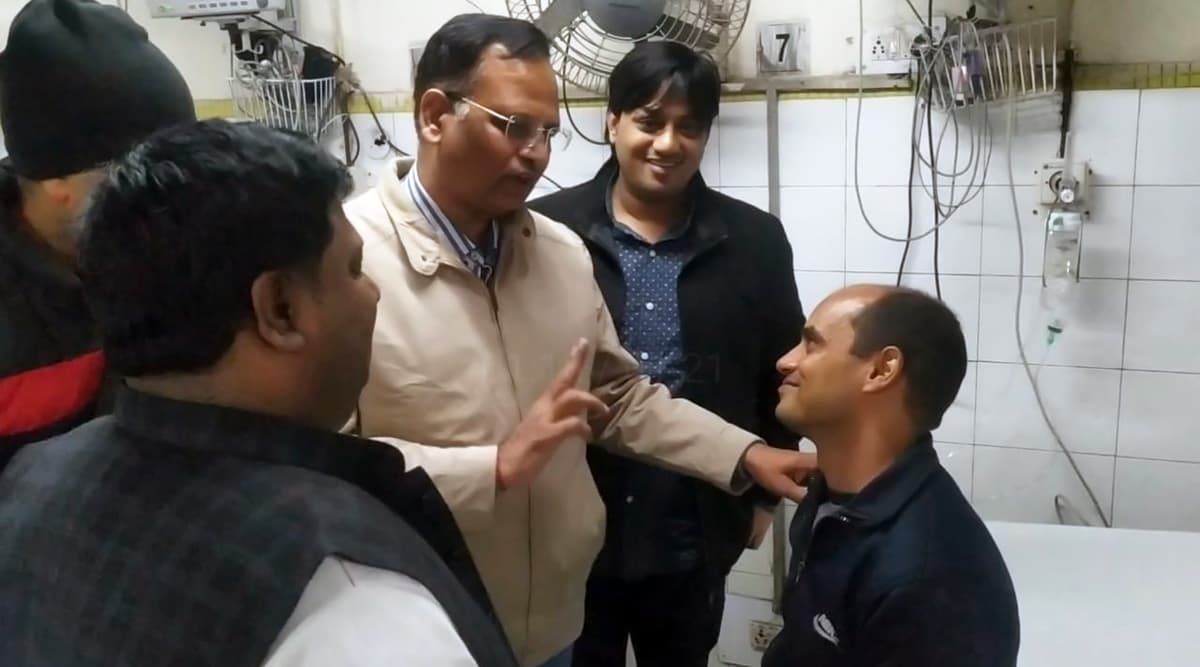 New Delhi, December 8: The Delhi factory fire tragedy, which took away the lives of 43 people after a suspected short circuit on the wee hours of Sunday morning, shook the nation and capital to the core. However, there is one person who rose to the occasion and not only fulfilled his duty but also saved several lives from the fire that destroyed it all. Fireman Rajesh Shukla saved 11 people from the Sunday morning fire that broke out at Anaj Mandi Building, killing 43 workers. Delhi Fire: 43 Dead After Massive Blaze Engulfs Anaj Mandi Building.
The majority of the workers died due to suffocation, learnt the fire fighting agency. It was the second largest number of casualties due to fire in Delhi ever, after the Uphaar Cinema fire in 1997 that killed 59 and injured over 100 people. Delhi Fire: Anaj Mandi Building Didn't Have Clearance From Fire Department, AAP Blames BJP-Run MCD For Tragedy.
Read the Tweet Below
Fireman Rajesh Shukla is a real hero. He was the first fireman to entered the fire spot and he saved around 11 lives. He did his job till the end despite of his bone injuries. Salute to this brave hero. pic.twitter.com/5aebB2XLUd

— Satyendar Jain (@SatyendarJain) December 8, 2019
As mentioned in the tweet above, Rajesh Shukla also sustained injuries to his bone in trying to save the people. He is undergoing minor treatment at a hospital as well. However, his braveheart act impressed one and all on Twitter.
Read the Tweets Below
इसको भी कुछ ईनामी राशि दी जानी चाइये।

— Aniket (@anshul29061994) December 8, 2019
Everyone is Proud of Fireman Rajesh Shukla
We Proud of you Fireman Rajesh Shukla 👍🇮🇳@SatyendarJain 🙏@_AkashMishra

— Haji Mohd Yunus AAP (@hajimyunus) December 8, 2019
Twitterati Wants Him to be Rewarded
He must be suitably rewarded for hi exemplary work.

— Robin Jain (@jain_robin64) December 8, 2019
The Delhi Police arrested the owner of the factory and Anaj Mandi building where fire broke out early on Sunday morning causing the death of at least 43 workers, most of who died due to suffocation. The owner of the factory has been identified as Rehan. The four-storey building in a crowded market in West Delhi's Rani Jhansi Road area, where a fire broke out on Sunday morning killing 43 people, did not have clearance from the national capital's Fire Service Department.