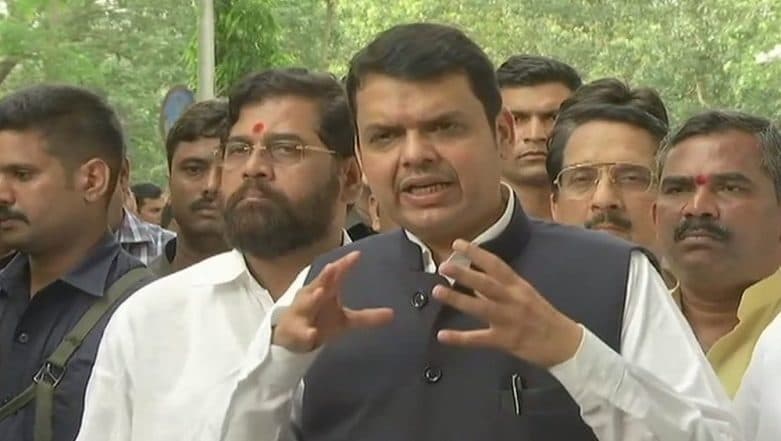 Mumbai, October 15: The Maharashtra government on Sunday took a U-turn on a proposal to allow home delivery of liquor and said no policy was being made for the online sale of alcohol. The development came after the government faced a lot of flak following Minister for State for excise Chandrashekhar Bawankule's proposal for home delivery of liquor.
"No such decision has been taken, and neither will it be taken," Maharashtra chief minister Devendra Fadnavis told a newspaper. Legal and medical experts expressed warned the misuse of online sale of liquor, calling Bawankule's proposal an 'outrageous' idea. Reacting to the development, the MoS said the proposal was to regulate the online sale of alcohol. Man Arrested for Killing Neighbour for Not Lending Money for Liquor.
"The government hasn't formulated any such policy yet. We've only received some applications. A group was earlier caught which supplied liquor via WhatsApp, which was unauthorised. People told us to make a policy for it," Bawankule told news agency ANI. He had earlier said the proposal for home delivery of liquor aimed at reducing cases of drunken driving.
On Saturday, Bawankule said the government was planning to introduce a policy under which liquor will be delivered to homes. "The main objective is to reduce growing cases of drunken driving due to which there have been many accidents and resulted in great loss of lives," he had said. He added that Aadhaar details would be sought to ensure that people buying liquor online meet the required age criteria.
The MoS had said liquor would be delivered home through online platforms similar to popular e-commerce websites. Activist Paromita Goswami, who is leading a campaign for a complete ban on alcohol in the state, expressed unhappiness over the proposal and said the home delivery of liquor would have several adverse effects.