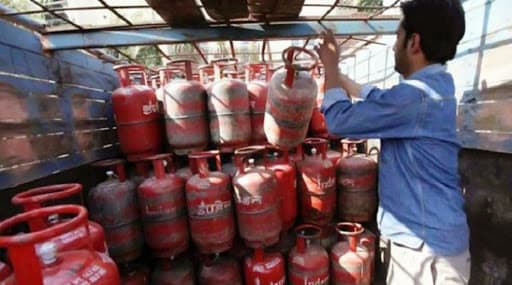 New Delhi, December 11: The Comptroller and Auditor General (CAG) of India on Wednesday released a report stating that Pradhan Mantri Ujjwala Yojana scheme beneficiaries are not opting for enough refills of cooking gas cylinders. Due to this, there has been a decline in the annual average LPG cylinder refills by PMUY beneficiaries.
Giving more details, the CAG's Performance Audit Report of the PMAY said, as quoted by Business Line, "Encouraging the sustained usage of LPG remains a big challenge as the annual average refill consumption of 1.93 crores PMUY consumers (who have completed more than one year as on March 31, 2018) was only 3.66 refills as worked out by audit. A similar analysis for 3.18 crore PMUY beneficiaries as on December 31, 2018, revealed that refill consumption declined to 3.21 refills per annum." Over 1.2 Million Early Deaths in India Due to Air Pollution: Report.
The CAG mentioned the reason for the decline in a refill of the cylinders as high refill cost. It quoted an assessment done by the Expenditure Finance Committee (EFC) and Petroleum Planning and Analysis Cell (PPAC)-Credit Rating Information Services of India Limited (CRISIL). The CAG said, "As the target of releasing PMUY connections has been broadly achieved, PMUY beneficiaries in nil or low consumption category need to be encouraged for sustained usage."
With complaints of laxity in the identification of beneficiaries, CAG had noticed that 9,897 LPG connections were issued against Abridged Household List Temporary Identification Numbers. Also, delay of more than 10 days (ranging up to 664 days) in delivery of 36.62 lakh LPG refills against the stipulated delivery period of seven days had made the situation worse.