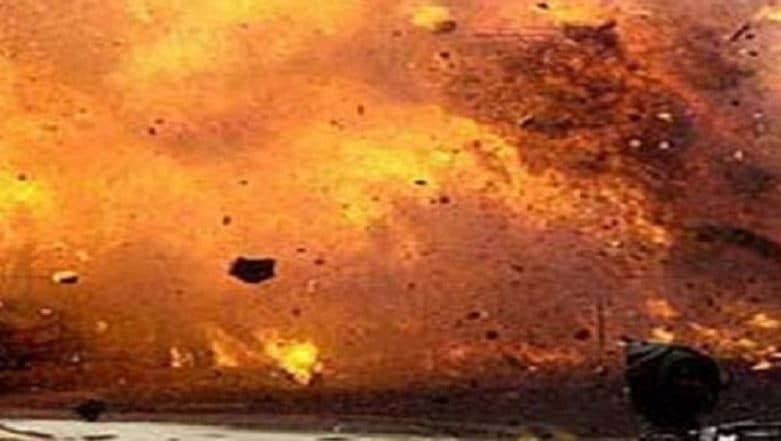 Imphal East, July 4: A suspected improvised explosive device (IED) exploded near the resident of a Bharatiya Janata Party (BJP) MLA Leishangthem Susindro Meitei alias Yaimaat Khurai Sajor Leikai in Khurai area of Manipur's Imphal East district on Thursday, July 4, Police said. At a time of the explosion, Meitei was not at his residence, officials said. Madhya Pradesh: Live Bomb Collected From Army Range Exploded in Shivpuri, Three Killed.
No casualties or injuries were reported in the incident, police said. The repercussions of the explosion were so massive that it created a huge crater on the ground near the wall of the BJP leader's residence. The house of MLA was not damaged in the episode. Meanwhile, an investigation has been launched. So far, no one has claimed responsibility for the blast.
IGP Clay Khongsai said that it's early to comment on the incident. "The escort parties of the MLAs often parked their vehicles at the blast site. We will soon find out who are the culprits involved for police has registered a case to start a full swing investigation", said IG Khongsai to The Indian Express.