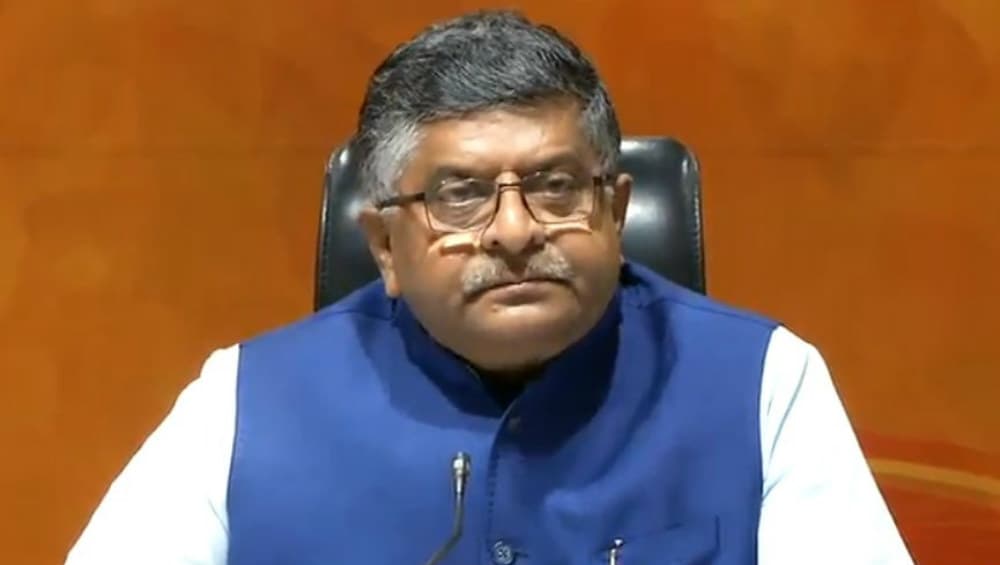 New Delhi, October 23: The state-owned telecom service providers - Bharat Sanchar Nigam Limited (BSNL) and the Maharashtra-based Mahanagar Telephone Nigam Limited (MTNL) - will not be closed, clarified Union Telecom Minister Ravi Shankar Prasad after the Cabinet meeting on Wednesday. Instead of disinvesting the two units, the Centre would be merging them to strengthen their fiscal position, Prasad said.
"Union Cabinet has approved the revival plan of BSNL and MTNL and in-principle merger of the two. Spectrum of 4G to be allocated to Telecom PSEs (Public Sector Enterprises). VRS (voluntary retirement scheme) packages to be offered," the Union Minister told the press. Finance Ministry Considering Closing Down BSNL and MTNL, Said Report.
The government is not considering to disinvest either of the units, said is neither considering to disinvest the two telecom firms, nor is any plan being made to rope in a third party for managing them, Prasad added.
The Cabinet decision came in the backdrop of weeks of speculation on whether the government is considering to privatise the MTNL and BSNL. The two cash-strapped public sector units were reported to be in dire need of capital infusion to reboot their operations.
"Neither MTNL or BSNL are being closed, nor being disinvested, nor is being hired to any third party," Prasad categorically stated following the Union Cabinet meeting which was chaired by Prime Minister Narendra Modi.
Update by ANI:
Union Minister Ravi Shankar Prasad: Neither MTNL or BSNL are being closed, nor being disinvested, nor is being hired to any third party. pic.twitter.com/Zbnqg4bJhy

— ANI (@ANI) October 23, 2019
Prasad added that the government is further taking steps towards improving the fiscal conditions of the MTNL and BSNL. The government is taking calculated measures to resurrect the financial strength of both the telecom units.
"Assets of BSNL and MTNL worth Rs 38,000 crore will be monetized. Cabinet has approved it today," he said, adding, "Cabinet has decided to raise a sovereign bond of Rs 15,000 crore for revival of BSNL and MTNL."
Earlier, reports had claimed that the government was mooting over the disinvestment of BSNL and MTNL as both the companies collectively need a capital infusion of Rs 74,000 crores. The privatisation bid, however, seemed cumbersome as an estimated Rs 95.000 crore would had been spent forcing the employees to avail voluntary retirement scheme (VRS).