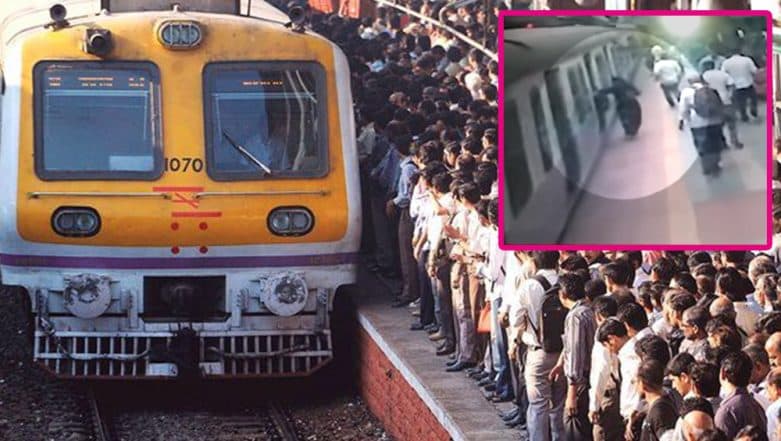 Mumbai, August 10: A passenger in Mumbai, who managed to  evade death after trying to alight from a moving train, ended up getting fined for ticketless travelling. The incident, reported on platform No. 2 of Vidyavihar station on Mumbai's Central Railway line on the local train route, happened when the man fell off the moving train but managed to push himself away from the gap between the train and the platform.
The Times of India, in its report, mentioned that Vikas Gaud, a resident of Kurla, was travelling in a CSMT-bound local train on Wednesday. The report said that the man tried to get off the train as soon as it gathered speed, but fell from the train landing close to the gap between the train and the platform. The CCTV footage shows the RPF constables running to save him. The RPF official said that it was Gaud's sense of humour that saved him from getting under the train.
Gaud was taken to the Kurla RPF outpost, and given first-aid. But during that time, it came to the notice of the RPF officials that he was travelling ticketless. The ticket-checkers were then informed about the case, and they arrived in the RPF outpost, where Gaud was 'challaned' or penalised for ticketless travelling.
On Thursday, three youngsters were arrested for doing the Kiki challenge on a moving train and were asked to clean the Vasai railway station by a local court in Maharashtra's Palghar district. A senior Railway Protection Force official said that the three were arrested on Wednesday and produced in the Vasai railway court.