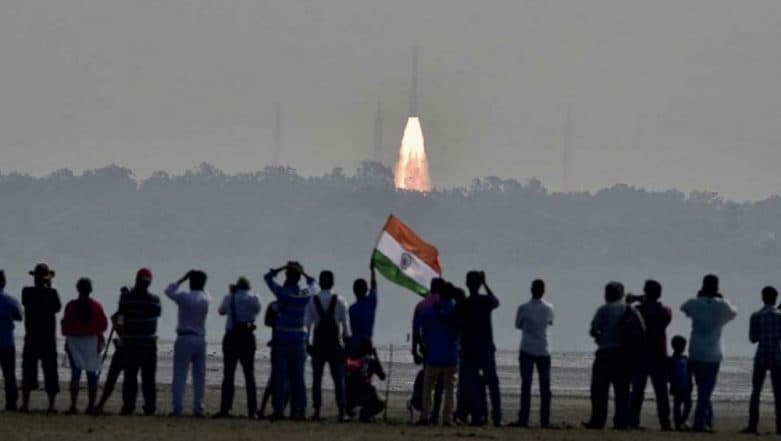 Washington, April 6: Amid concerns of space debris generated by the recently conducted Anti-Satellite weapon (ASAT) test by India, the Pentagon on Thursday stated that the debris from the ASAT weapons test would eventually burn up in the atmosphere. Earlier this week, NASA's administrator had warned of the danger the debris posed to the the International Space Station (ISS). The ISS orbits over 100 km higher than the orbit at which India carried out the ASAT test. NASA Calls Mission Shakti 'Terrible Thing'. 
On April 2, NASA Administrator Jim Bridenstine said about 60 pieces of debris have been tracked so far and out of which 24 are going above the apogee of the ISS, the point of the space station's orbit farthest from the Earth.  However, reports inform that Bridenstine's assessment contrasted with the statement made by Acting U.S. Defence Secretary Patrick Shanahan on March 28.  Shanahan had played down the threat the debris might pose to satellites in space and said it was his understanding the debris would eventually burn up in the atmosphere. China Reacts to India's Anti-Satellite Missile Test, Says 'Hope India Will Safeguard Peace in Outer Space'.
On March 27, India achieved a magnificent feat by shooting down its own low-orbit satellite with a ground-to-space missile. This made India, a space power. Only three other countries including the US, Russia and China have ASAT capabilities so far. Reports quote India's top defence scientist saying that the debris would burn up in 45 days. India Becomes Elite Space Power With Successful 'Mission Shakti' Test.
However, the NASA Chief said that India shooting down of one of its own satellites was a "terrible thing" as it created about 400 pieces of orbital debris. "That is a terrible, terrible thing to create an event that sends debris and an apogee that goes above the international space station. That kind of activity is not compatible with the future of human spaceflight that we need to see have happen," he had said. US Warns Nations Against Anti-Satellite Missile Test, Says 'Don't Make Mess in Space'. 
Meanwhile, reports informed that India has said the test was done in the lower atmosphere to ensure that there is no space debris. "Whatever debris that is generated will decay and fall back onto the earth within weeks," the Ministry of External Affairs had said soon after the test.
Earlier in March, the Pentagon had said that the US is tracking 250-270 objects of debris in the space generated due to India's anti-satellite (ASAT) missile test in lower earth orbit, but the International Space Station or ISS is not at risk. According to a report by PTI, US Strategic Command's Joint Force Space Component Command (JFSCC) said 250 pieces of debris associated with an Indian ASAT launch are being actively tracked.