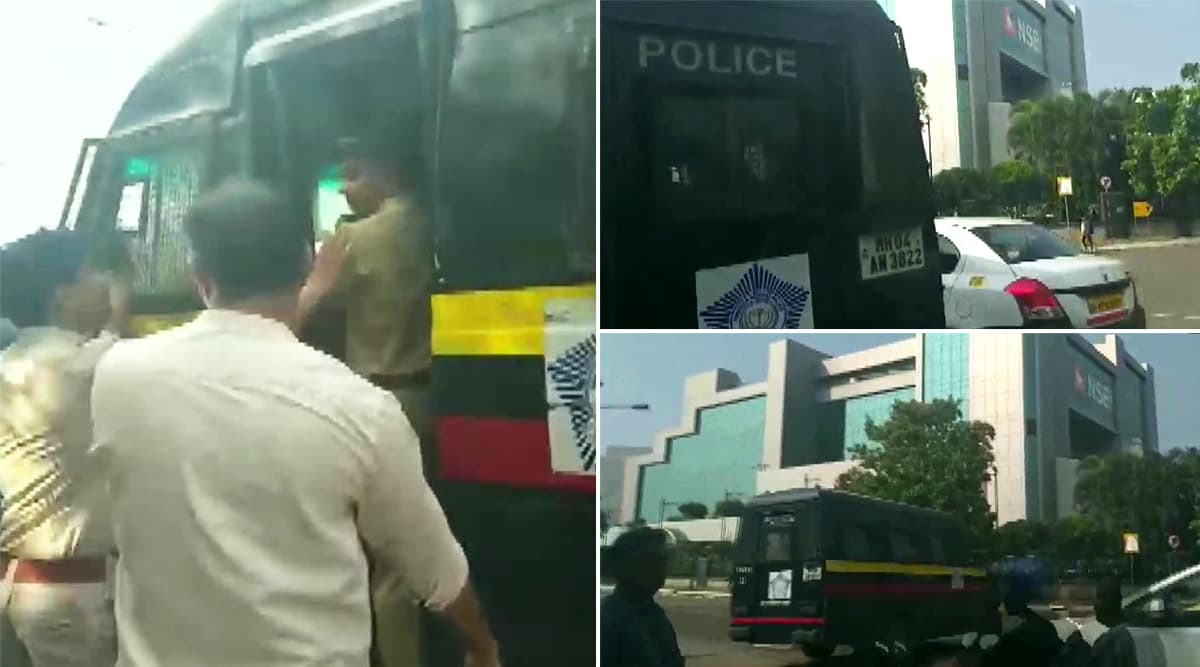 Mumbai, November 5: The Mumbai Police on Tuesday detained several depositors of Punjab & Maharashtra Co-operative (PMC) Bank who were protesting outside the Reserve Bank of India (RBI) office in Bandra Kurla Complex (BKC). According to a tweet by ANI, the protesters are agitating against Finance Minister Nirmala Sitharaman, who has arrived in the city as a chief guest for an event at the National Stock Exchange (NSE). The depositors of the cash-strapped bank, who have been protesting for the last 41 days, held the protest outside RBI office after there was no assurance by the central bank about getting their money back. Reports inform that a total of 10 deaths have taken place till date. PMC Bank Crisis: Depositors Protest Outside RBI Office, Seek Payback.
In October, several customers of the bank gathered outside the RBI's office and demanded an assurance that their money deposited with the bank. They also demanded that the PMC Bank be revived so that they could withdraw their money. On Monday, the Bombay high court asked the RBI about steps taken to protect the interests of depositors of the crisis-hit Bank. Reports inform that a division bench of Justices SC Dharmadhikari and RI Chagla was hearing a bunch of petitions filed by the bank depositors, challenging restrictions imposed by the RBI on withdrawals.PMC Bank Crisis Likely to Affect Mumbai, Navi Mumbai Gurudwaras' 550th Birth Anniversary Celebrations of Guru Nanak Dev as Nearly Rs 100 Crore Lies in Accounts.
Here's the tweet:
Mumbai: Police detains Punjab&Maharashtra Co-operative (PMC) Bank depositors who were protesting near Bandra Kurla Complex against Finance Minister Nirmala Sitharaman. Nirmala Sitharaman is a chief guest at an event in NSE (National Stock Exchange) building in the complex. pic.twitter.com/IHQE64VoYV

— ANI (@ANI) November 5, 2019
The RBI had initially capped the deposit withdrawal at Rs 10,000 but later raised it to Rs 40,000. Meanwhile, the Enforcement Directorate (ED) has seized and identified movable and immovable assets worth more than Rs 3,830 crore owned by HDIL in connection with the case. The central bank claims that 77% of the 16 lakh depositors can fully withdraw their money with the limits having being raised to Rs 40,000 per account.
In September, the RBI had restricted the activities of the PMC Bank for six months and asked it not to grant or renew any loans and advances, make any investment or incur any liability, including borrowing of funds and acceptance of fresh deposits after an alleged fraud of Rs 4,355 crore came to light.