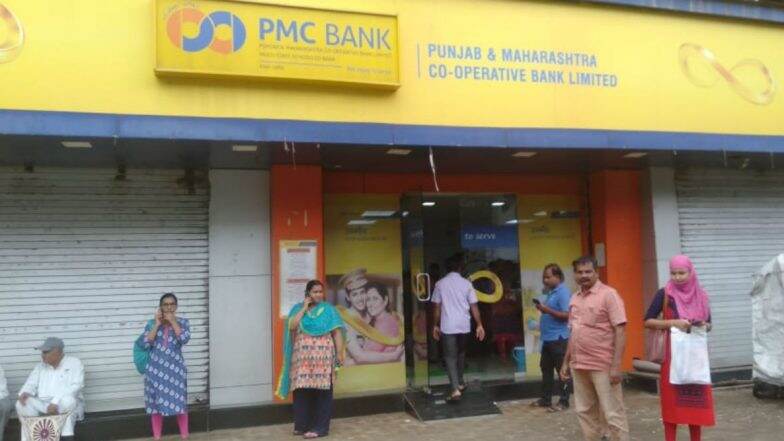 Mumbai, October 10: The Punjab Maharashtra Co-operative (PMC) Bank crisis is likely to affect the 550th birth anniversary celebrations of Guru Nanak Dev in Maharashtra. Gurudwaras in Mumbai and adjoining Navi Mumbai have crores of money lying at various branches of the PMC Bank. Gurudwara committees across the country have appealed to the Reserve Bank of India (RBI) to release at least 50 percent of the money for the 550th birth anniversary celebrations of the first Sikh Guru. PMC Bank Crisis: Joy Thomas, Suspended Managing Director, Arrested by Mumbai Police Economic Offence Wing.
General Secretary of Dadar's Singh Sabha Gurudwara Manmohan Singh told LatestLY that all the Gurudwaras, and Sikh educational and missionary institutes of Mumbai and adjoining Navi Mumbai have around Rs 100 deposited across different branches of PMC Bank. He further added that talks are going on between the Sikh committees and the bank administrators to release money for the Gurpurab 2019 celebrations.
According to sources, around Rs 25 crore of Dashmesh Darbar Gurudwara of Wadala has been stuck in PMC Bank. Due to the current crisis, the Gurudwara also had to cancel an event which was scheduled to take place on October 19. The event was part of the Gurpurab 2019 celebrations. PMC Bank Ex-Chief Waryam Singh Arrested by Mumbai Police From Mahim Hideout.
Day to day functioning of Gurudwaras of Mumbai and Navi Mumbai has also been affected by the restriction on the withdrawal of money from PMC Bank.  Gurudwaras have been forced to give salaries to their employees by cheques instead of depositing the money in their accounts.
Singh said, "Government should take steps to resolve the issue at the earliest so that common people should not suffer more." He exuded confidence that Sikh bodies and devotees would not let the PMC Bank crisis affect the celebrations of the 550th birth anniversary of Guru Nanak Dev. PMC Bank Scam: Two HDIL Directors Sarang Wadhawan and Rakesh Wadhawan Held, Rs 3500 Crore Assets Frozen.
Chandigarh Gurudwara Prabhandak Committee president SS Kohli told news agency ANI, "If I am not wrong, I believe that a huge amount of funds belonging to different Gurudwara Management Committees were parked with this bank (PMC Bank) in controversy." PMC Bank is a multi-state scheduled urban cooperative bank with operations in Maharashtra, New Delhi, Karnataka, Goa, Gujarat, Andhra Pradesh, and Madhya Pradesh.
Last month, the RBI had imposed a restriction on the withdrawal of money from the PMC Bank. The central bank had barred PMC Bank from allowing withdrawals of more than Rs 1,000 per account for the next six months. However, two days later, the RBI enhanced the withdrawal limit for depositors of PMC Bank to Rs 10,000 and finally to Rs 25,000 earlier this month. Mumbai police also arrested top officials of Housing Development Infrastructure Limited (HDIL) and PMC Bank in connection with Rs 4,355 crore fraud case.