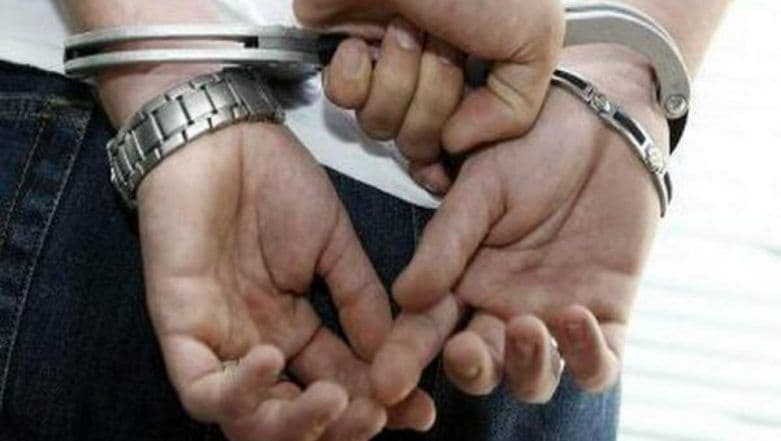 Ajmer, June 16: In a shocking case, a man in Ajmer was rescued from kidnappers by the Rajasthan Police but later it was revealed that he had allegedly sexually assaulted a woman after befriending her and making her obscene video, said police on Sunday. The man, identified as Pushpendra Singh, then started blackmailing woman and forced her for having a physical relationship with him. Alwar Emerging As Crime Capital Also Losing Its Sheen As Tourist Hub With Rising Offences.
"A man named Pushpendra Singh befriended a woman after which he made an obscene video of hers in hotel Galaxy here. After making the video he used to blackmail her and thereby made physical relations with her. When the fiance of the woman got to know about this, he made a plan to teach Singh a lesson," a police official said.  Alwar Gang Rape Case: 4 Arrested for Raping and Circulating Video; Action Taken Against SP and SHO of Thanagazi Police Station.
The fiance later kidnapped Pushpendra and demanded Rs three lakh from his father, who informed the incident to Tadgarh police station. The Superintendent of Police, Ajmer, took the matter in his own hands and rescued Singh from Hotel Khalsa and arrested two kidnappers.
A police official told ANI, "During the interrogation, the police got to know about the sexual exploitation of the woman by Pushpendra. The kidnappers told the police that they took the step because they wanted to teach Pushpendra a lesson for sexually exploiting the woman." Meanwhile, police have started an investigation against Singh.