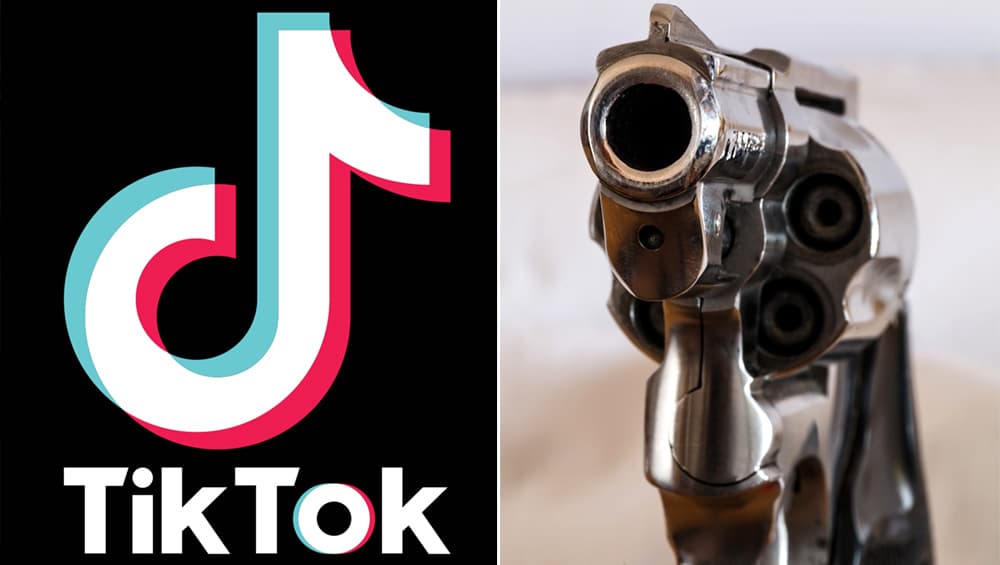 Lucknow, January 14: In a bizarre incident, a boy in Uttar Pradesh's Bareilly accidentally shot himself and died while shooting a TikTok video. Reports inform that the 18-year-old boy, who was a son of an Army man, accidentally shot himself in Mudia Bhikampur village of Hafizganj. According to a report by Hindustan Times, the incident took place around 5 pm on Monday when the boy, identified as Keshav Kumar of Class 12, returned from college and asked his mother to give her licensed pistol.
The report adds that the boy was trying to pose like a soldier with a gun on his shoulder, when the pistol went off and the bullet hit him on the right side. After the boy shot himself, he was rushed to the hospital in Bareilly where the doctors declared him brought dead. The boy's mother informed that she was unaware that the pistol was loaded. She said that she refused to give it to her son at first but when he insisted, she relented and gave him the gun. Soon after, the woman heard the gun-shot and saw her son lying on the floor in a pool of blood. TikTok Claims Another Life, Teen Accidentally Shoots Himself While Filming Video in Shirdi Temple.
According to his mother, Kumar used to change his profile pictures constantly and shot TikTok videos following which he posted them on his Facebook and Instagram accounts. Kumar's father Virendra is posted in Roorkee. The mother has reportedly told the police that she had no idea that the gun was loaded. The HT report adds that the boy's family has refused the conduct post-mortem. The investigation into the matter is currently underway and an FIR would be lodged soon.