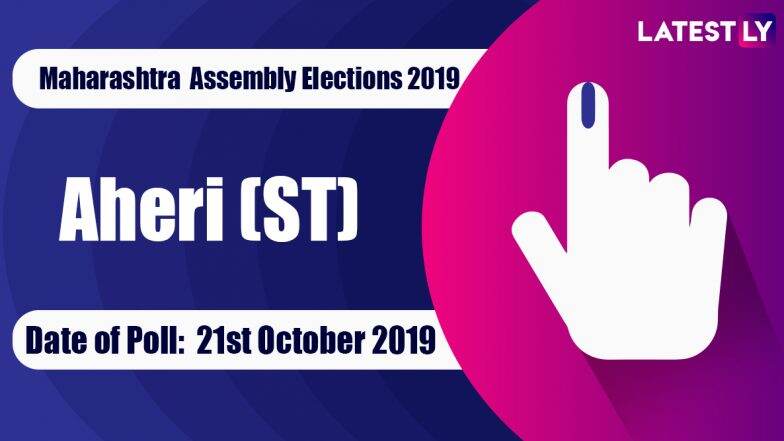 Gadchiroli, September 27: The Aheri seat is one of 288 assembly seats in Maharashtra. The sitting MLA from Aheri constituency is Ambrishrao Raje Satyavanrao Atram of the Bharatiya Janata Party (BJP). In 2009, Independent candidate Atram Dipak Mallaji was elected from the seat. This time, NCP's Aatram Dharamraobaba Bhagwantrao defeated BJP's Atram Ambrishrao Raje Satyavanrao. Maharashtra Assembly Elections 2019: BJP Gets Lion's Share, Shiv Sena Agrees on Fewer Seats.
According to the schedule of Maharashtra assembly elections, the last date for filing nomination papers was October 4. The Election Commission scrutinised nominations on October 5. The last date for withdrawal of candidature was October 7. Voting took place at as many as 90,403 polling stations on October 7. The term of Maharashtra assembly ends on November 9. Maharashtra Assembly Elections 2019: Congress-NCP to Contest on 125 Seats Each.
In the 2014 Maharashtra assembly polls, the BJP wrested power from the Congress-NCP combine winning 122 seats. The Shiv Sena, which went to polls solo, came second with 63 seats. The Congress and NCP bagged 42 and 41 seats respectively. Bahujan Vikash Aghadi and the PWP won three seats each, while the AIMIM secured two seats.
Bharipa Bahujan Mahasangh, Communist Party of India (Marxist), Maharashtra Navnirman Sena, Samajwadi Party and Rashtriya Samaj Paksha won one seat each. Independent candidates were elected from seven constituencies.