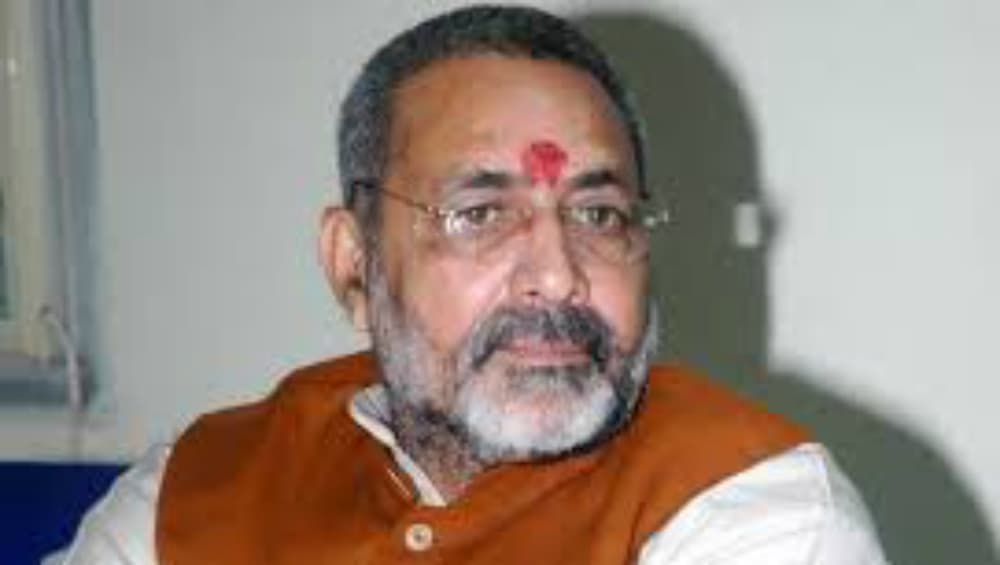 Patna, November 16: Senior Bharatiya Janata Party (BJP) leader and ardent supporter of Prime Minister Narendra Modi, Giriraj Singh, is considering to quit politics if the Centre implements a law to curb the growth in population. The firebrand BJP MP, while speaking to reporters on Saturday, said he would retire from politics once the law to control population is passed. Giriraj Singh Sparks Controversy, Links Population Explosion With Religion and Economy.
According to Giriraj, his primary goal of entering politics has been fulfilled with the settlement of Ayodhya dispute. He has long been a votary of building the Ram Mandir at the disputed site, where the Babri Masjid once stood. The Supreme Court had ruled last week in favour of the Ram Janmabhoomi Nyas.
"The time to build a Ram temple in Ayodhya has come. My dream has been fulfilled. For people like me, the time to leave politics is near, especially after the law is made to control population growth," he said.
Update by ANI
Union Minister Giriraj Singh in Bihar: Ayodhya me Ram mandir sthapna ka mera kaam to pura ho gya hai, mere jaise log ka ab rajneet se alvida lene ka waqt aa gya hai, khaas kar ke, jansankhya niyantran kanoon ho jayga main rajneet se apne ko alag kar lunga. pic.twitter.com/mFUvc6aDcS

— ANI (@ANI) November 16, 2019
Giriraj, the lawmaker from Begusarai parliamentary seat, is heading the Ministry of Animal Husbandry, Dairying and Fisheries in the Narendra Modi government. In  the recent Lok Sabha polls, he had defeated the party's ideological nemesis and CPI leader Kanhaiya Kumar by a margin of over 4 lakh votes.
Over the past couple of years, he has been raising the demand for a law to curb population growth in the nation. According to Giriraj, the "population explosion" is favouring the minorities of India, and may lead to "demographic imbalance" by 2050 if not checked at the earliest.