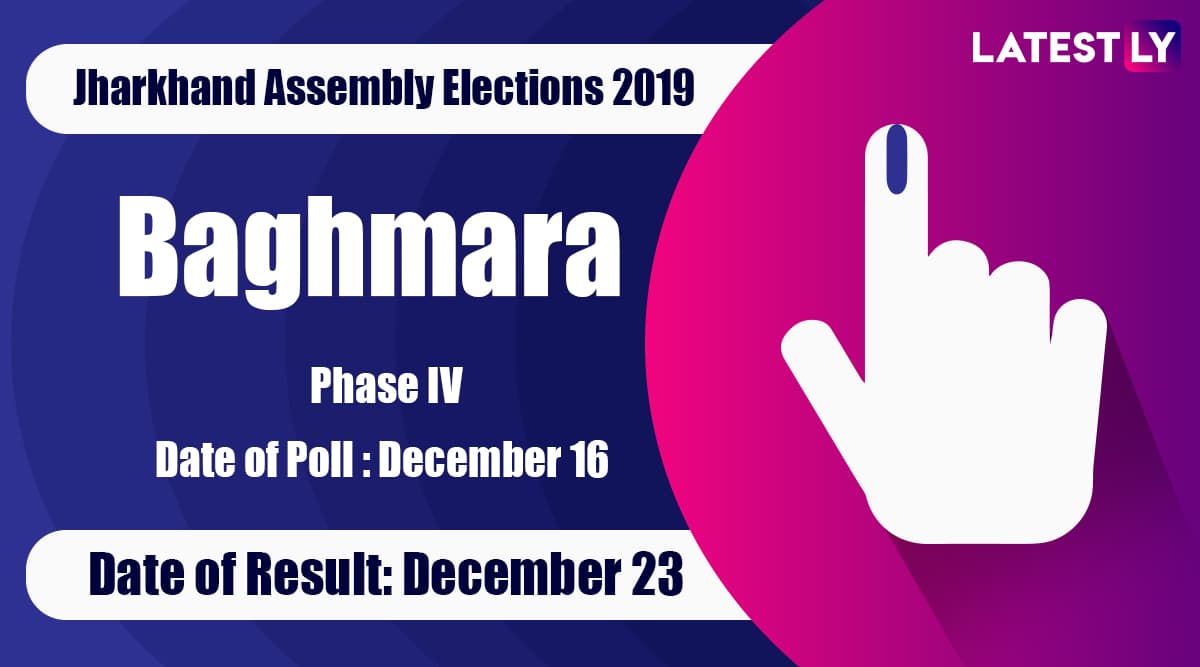 Ranchi, December 23: Baghmara Vidhan Sabha is an assembly constituency in the state of Jharkhand. The constituency had its 2019 Assembly Election under phase four on December 16. Dulu Mahato of BJP party won from the Baghmara constituency by securing 78,291 votes defeating Congress candidate Jaleswar Mahato by marginal votes.
In the 2014 Jharkhand Assembly election, Dulu from the BJP party won with 86,603 votes. He defeated Jaleswar Mahato who was then a JD(U) candidate and had got 56,980 votes.
From 2009 to 2014 Dulu Mahato represented the Baghmara constituency as a Jharkhand Vikas Morcha (Prajatantrik) MLA but from 2014 to 2019 he has been representing the constituency as a Bharatiya Janata Party MLA. Deoghar (SC) Vidhan Sabha Constituency in Jharkhand: Sitting MLA, Candidates For Assembly Elections 2019, Results And Winners.
Baghamara is known for the rich coal contents underground and a number of coal mines of B.C.C.L. are located. The other constituencies which will have their elections under phase four are- Dhanbad, Sindri, Deoghar, Giridih, Nirsa, Jharia, Tundi, Bokaro, Chandankiyari, Madhupur, Bagodar, Jamua, Gandey, and Dumri.
The five-phased assembly election in Jharkhand began on November 30. The counting of votes and result declaration took place on December 23. In the 2014 Jharkhand Assembly elections, the Bharatiya Janata Party (BJP) had emerged as the single largest party winning 35 seats.