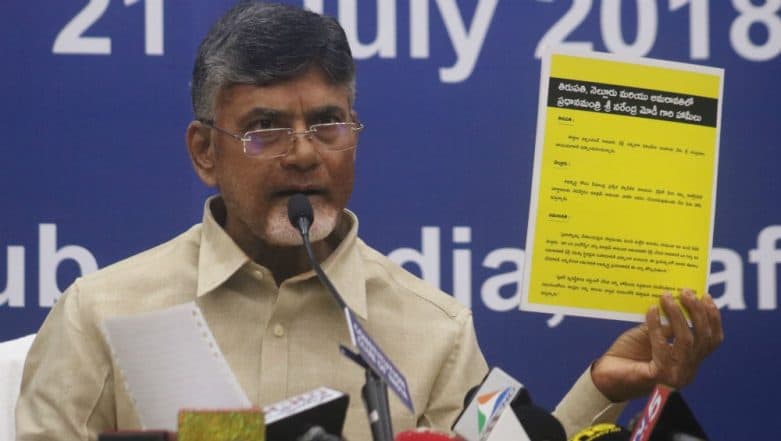 Vijayawada, December 30: Signalling a move away from Andhra Pradesh's disciplined adherence to population control measures, Chief Minister N Chandrababu Naidu has announced that the government would "incentivise" those couple who opt for producing more than two kids. The decision is based on an apparent bid to secure certain population-based dividends from the 15th Finance Commission.
Naidu, while rolling out the state's white paper on human resources development (HRD) on Friday, said Andhra needs immediate measures to keep the state's demographic balance in check. Baba Ramdev Says Bachelors Must be 'Honoured', Those With More Than 2 Children Should be 'Barred From Voting'.
Over the last 10 years, he claimed, the population in the state has shrunk by 1.6 per cent. The strata of the population aged below 25 is currently 50 per cent -- which Naidu has described "essential to maintain" in order to keep the state young.
If the drop in population continues for the next two decades, Andhra would stare at a Japan-like crisis, where "there are more mouths to eat, but less hands to work".
The Chief Minister also announced the phasing-out of a policy which bars candidates with more than two children from contesting in local body elections.
Naidu had marked a similar concern in March 2016 as well, when he claimed that Andhra would face stringent challenges if the educated youth decide not to give birth to children. "The state's population is witnessing a down fall. It is not good for any progressive country," he had said.