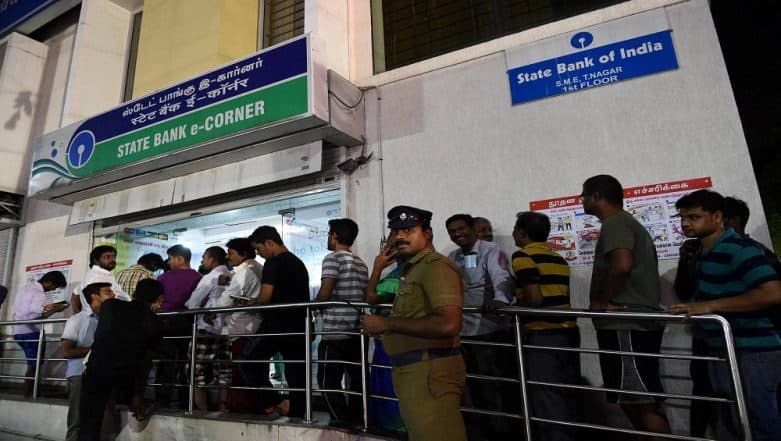 New Delhi, December 15: Over two years after Prime Minister Narendra Modi announced demonetisation, the government on Friday admitted that it never studied the impact and after-effects of note ban on the Indian economy. Replying to a question in Lok Sabha, Minister of State (MoS) for finance, P Radhakrishnan, said there was no impact assessment of demonetisation, reported The Wire.
"Whether the Government has assessed/studied the impact and after effects of demonetisation on the economy?" P Karunakaran, CPI MP from Kasargod in Kerala and Tej Pratap Singh Yadav of Samajwadi Party from UP's Mainpuri asked the government. Responding to the question, the MoS replied: "No." PM Modi on November 8, 2018, had demonetised notes of Rs 500 and Rs 1000, scrapping 86 per cent of available currency notes. None But 'One Family' Still Crying Over Note Ban, Says PM Modi.
The demonetisation exercise resulted in severe hardships for a large section of the population. Recently, the Union Agriculture Ministry told the Parliamentary Standing Committee on Finance that farmers were badly hit by the note ban. The report submitted by the ministry said that demonetisation came at a time when farmers were engaged in either selling their Kharif crops or sowing the Rabi crops.
"Millions of farmers were unable to get enough cash to buy seeds and fertilisers for their winter crops. Even bigger landlords faced a problem such as paying daily wages to the farmers and purchasing agriculture needs for growing crops," the ministry had said. However, a week later the agriculture ministry withdrew the report and served show-cause notices to officials who prepared the earlier report.
A new report was submitted by the ministry which concluded that demonetisation had caused no adverse impacts on farmers in the country.