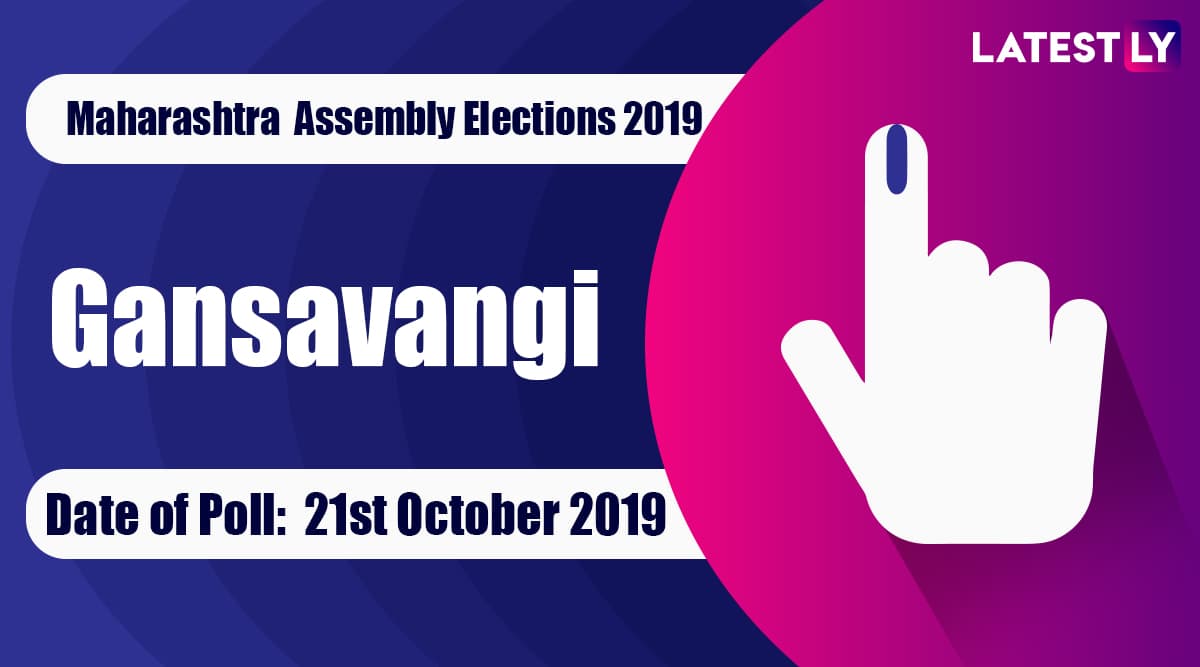 Mumbai, October 25: The result has been declared Ghansawangi Sabha constituency on Thursday. The Nationalist Congress Party (NCP) candidate Rajeshbhaiyya Tope defeated the nearest Shiv Sena nominee Udhan Hikmat Baliram. The last MLA from Ghansawangi Assembly seat is NCP's Rajesh Tope. Assembly Elections 2019 Results: No Cakewalk For BJP, Majority Shrunk in Maharashtra, Realpolitik Needed to Retain Haryana
In the 2014 Maharashtra assembly elections, the saffron alliance of BJP-Sena returned to power after a hiatus of 15 years. Both the parties had contested without a pre-poll pact and had ended up winning 122 and 63 seats, respectively. The Congress and the NCP -- which also fought without a pre-election alliance -- were reduced to 42 and 41 seats, respectively. Following the polls, the BJP and Sena sealed a post-election coalition to jointly form the government.
The main contest for the 288-member Maharashtra Assembly was between ruling Bharatiya Janata Party (BJP) -- which has allied with Uddhav Thackeray's Shiv Sena, and Sharad Pawar's Nationalist Congress Party (NCP) which contested the elections in alliance with Congress.
Along with Maharashtra, the state of Haryana went also went to polls on October 21. In both states, the pollsters had given the edge to the BJP. In Maharashtra, the BJP-Sena alliance was predicted to bag up to 205 out of the 288 constituencies, as per one of the opinion polls.
| MLA Candidates | Party | Votes |
| --- | --- | --- |
| Udhan Hikmat Baliram | SHS | 77765 |
| Rajeshbhaiyya Tope | NCP | 75007 |
| Vishnu Shrirang Shelke | VBA | 7497 |
| Sk Hasnodin Sk Mohidin | BSP | 713 |
| Shrihari Yadavrao Jagtap | IND | 656 |
| Kailas Suryabhan Chormare | IND | 544 |
| Vaijinath Prabhakar Mukane | IND | 451 |
| Kalyan Baburao Chimane | IND | 333 |
| Amjad Magdummayoddin Kaji | IND | 190 |
| Ranjeeta Hridayanath Mane | IND | 176 |
| Babasaheb Patil Shinde | IND | 150 |
| Dr. Aappasaheb Onkarrao Kadam | Swatantra Bharat Paksha | NA |
| Ashok Raosaheb Aatole | Baliraja Party | NA |