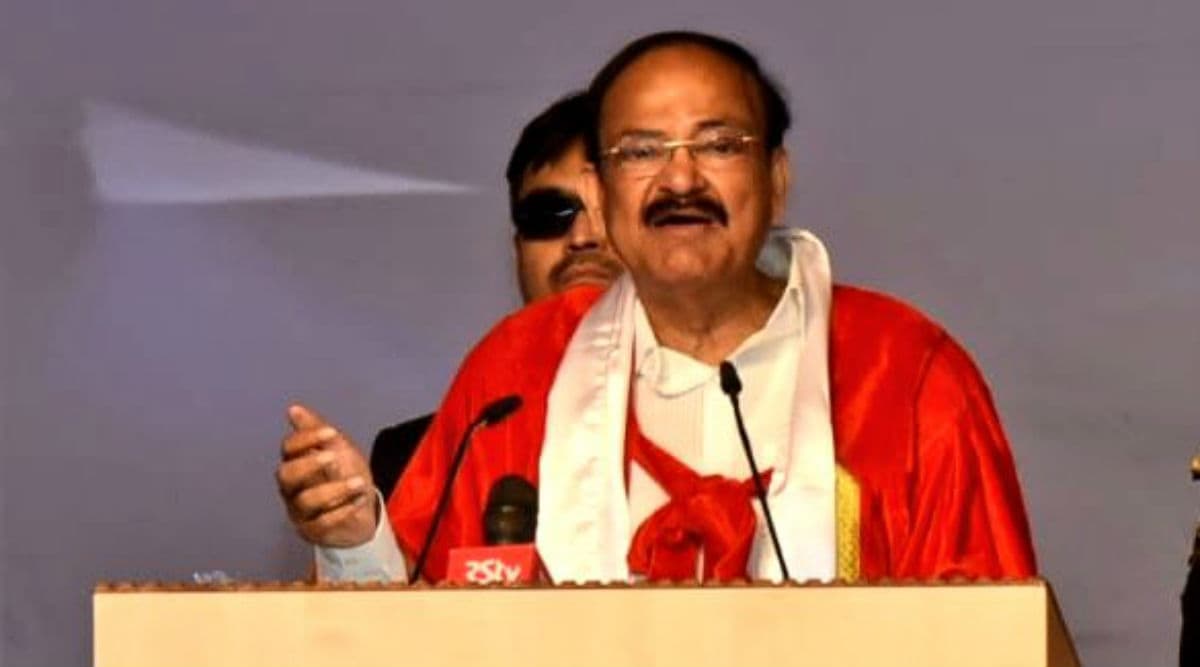 Pune, December 8: Vice President M Venkaiah Naidu on Sunday expressed sharp disapproval of Congress lawmaker Rahul Gandhi's remark that India has become the rape capital of the world. Speaking at the convocation ceremony of Symbiosis International (Deemed University) in Pune, Venkaiah Naidu, without taking Rahul Gandhi's name, said that people are maligning India's image on the international level, adding that incidents of rape bring shame to the country. Rahul Gandhi Condemns BJP Govt, Says There Is Rise in Violence and Atrocities Against Women.
"Bad name is coming to India. Somebody said India is becoming capital of so and so, I don't want to get into that. We should never denigrate our country and we should also not get into politics in such matters of atrocities," Naidu said at the event where he was invited as chief guest. Expressing worry over crimes against women, he said: "In Indian tradition, we treat women as mother and sister, but what has happened in the recent days, in certain parts is really a shame and challenge for all of us." M Venkaiah Naidu Urges Political Parties Not to Make Statements on Jammu and Kashmir That Would Affect Country's Unity.
Naidu was referring to the gruesome incident that took place in Telangana where four people gang-raped and killed a 27-year-old veterinarian and later set her body on fire. The Vice President also said that he was of the view that new legislations won't curb incidents of sexual assault in the country. "Bringing new laws is no solution. I am not against bringing any new law or bill. We brought Bill on Nirbhaya. What happened? Is the problem solved?" he opined.
Addressing a public meeting on the third and last day of his constituency tour, Rahul Gandhi on Saturday said that the prevailing situation in the country, according to international media, is such that India has become the rape capital of the world. "Many questions are being asked abroad on why women and children are not safe in India. In Uttar Pradesh even when a legislator is involved in a rape case, the Prime Minister has not yet spoken a word about it. Today the situation is such that India has become the rape capital of the world," he said.
Attacking Prime Minister Narendra Modi, Rahul also said that the country is ruled by someone who believes in violence and in dividing the country. "There is a complete failure of leadership in the country," he said. He added that the numerous reports of attacks on women and children are a cause for serious concern.