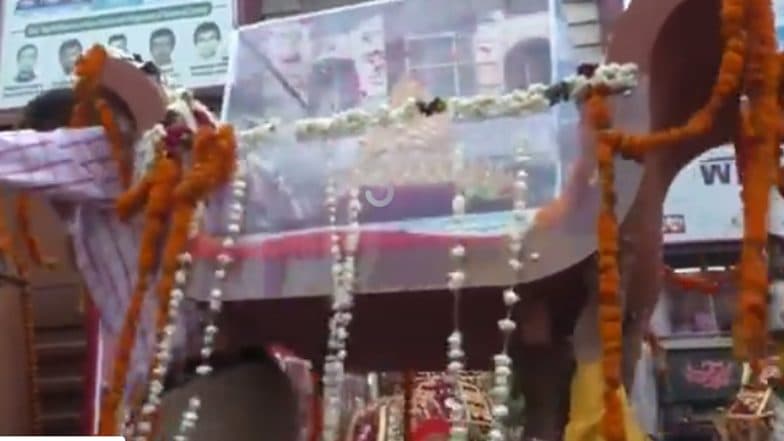 Varanasi, Setember 16: A senior journalist and businessman in Varanasi, Prime Minister Narendra Modi's Lok Sabha constituency, offered a golden mukut (crown) ahead of PM Modi's 69th birthday. Journalist and businessman Arvind Singh reportedly got a golden crown made weighing 1.25 kilograms as part of fulfulling his promise made to Lord Hanuman and Sankat Mochan temple. Singh had asked from lord that if the BJP and Prime Minister Narendra Modi come to power again after the 2019 Lok Sabha Elections, he will offer a golden crown or mukut.
Prime Minister Narendra Modi's birthday will also be marked by several other programmes. Today, a procession was carried out in Varanasi with the same crown.
See the Video Below
Prime Minister Narendra Modi will celebrate his 69th birthday on September 17, 2019. The 14th Prime Minister of India, Narendra Damodardas Modi, was born on September 17, 1950 in Gujarat's Vadnagar. Before getting formally inducted in the Bharatiya Janata Party (BJP), Narendra Modi was a functionary of the Rashtriya Swayamsevak Sangh (RSS).
He served as the chief minister of Gujarat before capturing national attendance and becoming the Prime Minister of India following BJP's landslide victory in the 2014 and then in the 2019 Lok Sabha Elections.