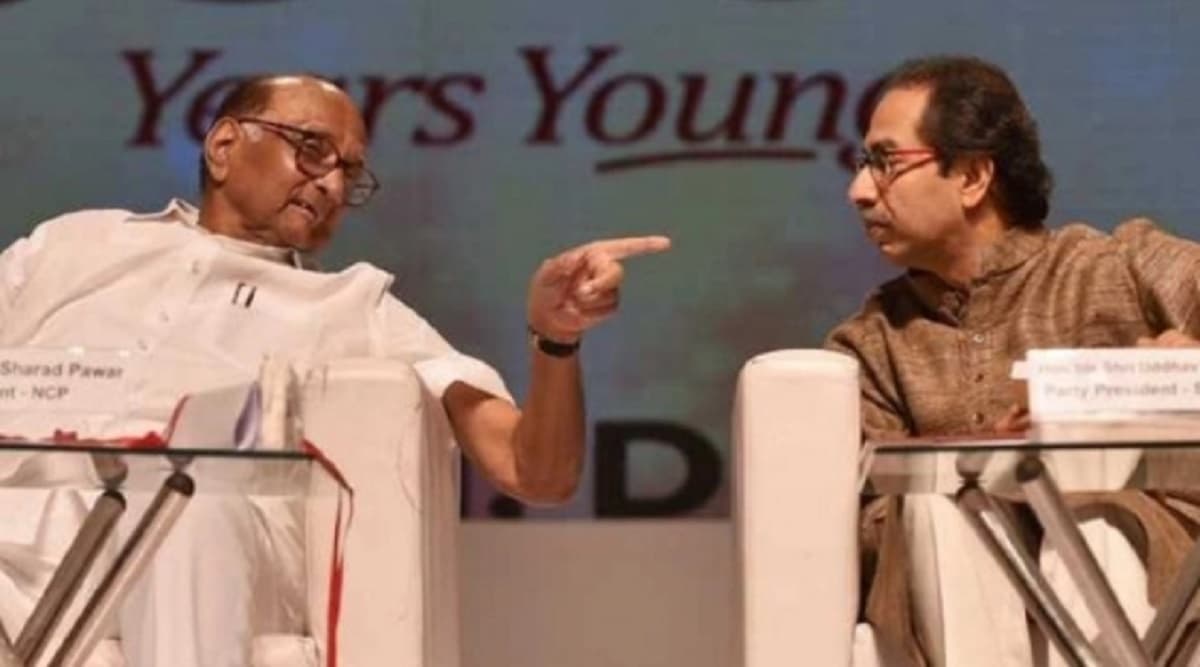 Mumbai, November 21: Hours after leaders from the Congress, NCP and Shiv Sena hinted at the finalisation of the three-party post-poll alliance, the "prospective chief minister" - Uddhav Thackeray, along with his son Aaditya Thackeray reached the residence of NCP supremo Sharad Pawar. At their midnight meeting, Sena parliamentary leader Sanjay Raut and Pawar's nephew Ajit Pawar were also present.
Details of the meeting did not emerge, but sources within Sena said the meeting is part of the final set of negotiations before the three parties would formally announce their alliance. On Saturday, the joint claim to form government would be submitted to the Governor, Raut had said earlier in the day. Maharashtra Govt Formation: Shiv Sena to Shift MLAs to Congress-Ruled Rajasthan Before Staking Claim, Says Report.
Update by ANI
Maharashtra: Shiv Sena leaders Uddhav Thackeray and Aaditya Thackeray reach NCP leader Sharad Pawar's residence in Mumbai. Shiv Sena leader Sanjay Raut and NCP leader Ajit Pawar also present. pic.twitter.com/O3StEqxlSn

— ANI (@ANI) November 21, 2019
The Thackeray-Pawar meeting, which begun shortly before midnight, comes a day before the Congress and Sena leaders were scheduled to meet and discuss the common minimum programme and the division of portfolios.
The Sena is likely to keep the chief ministerial post -- the relentless demand for which led to the break-up of its 30-year-old alliance with the BJP. While Uddhav is the preferred choice of CM for both NCP and Congress -- considering the delicacy of the three-party government -- Sena has reportedly asked Pawar to contemplate over other names including Eknath Shinde.
The formal announcement, expected by tomorrow, would pave the way for staking claim towards government formation over the weekend. The swearing-in, reports said, could be held by Sunday or Monday. After the oath-taking ceremony, the Governor is expected to give a fixed timeframe to the new government to prove its majority in the House.
Till the floor test, three parties are expected to keep their respective flocks together. While the Congress has already stationed its MLAs at a luxury five-star resort in Jaipur, the Sena, according to reports, would also be moving its legislators to the Congress-ruled Rajasthan in the next couple of days.