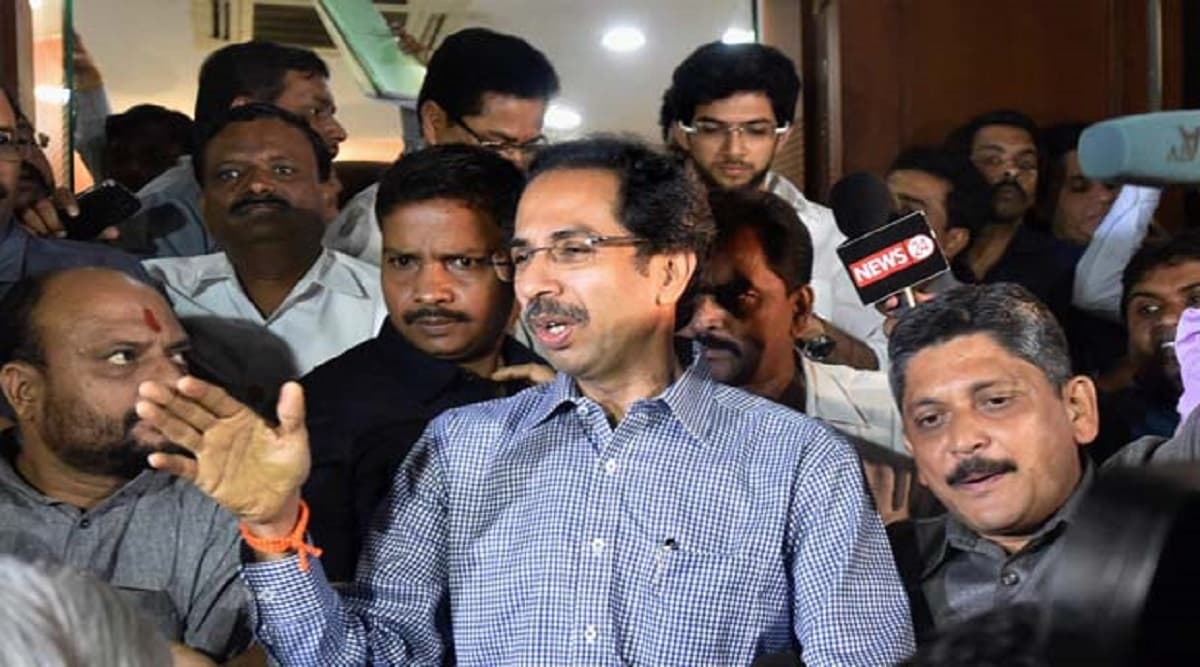 Mumbai, November 21: Shiv Sena, which is the final stages of talks with the Congress and NCP for forming government in Maharashtra, is likely to shift its MLAs out of the state before staking claim. According to reports, the Sena not only wants to keep its flock together, but also wants to move them to a politically safer location - the Congress-ruled Rajasthan.
The 56 legislators of Sena, who have been elected in the polls held last month, have been called for a legislative party meeting on Friday. Two directions have been issued to them - carry clothes for five days along with the Aadhaar card. Congress to Elect Maharashtra Legislative Party Leader Tomorrow as 'Ally' Shiv Sena Hints at Govt Formation Over Weekend.
Sena insiders, while speaking to HT, said the MLAs could be moved en masse to Rajasthan's Udaipur or Jaipur, where they would be stationed at a resort till the party leadership in coordination with the Congress and NCP submits their claim before the Governor.
Shiv Sena MLA Abdul Sattar, while hinting to the daily that the legislators could be moved out of the state, said the location has not been finalised. Another party leader said the MLAs were earlier considered to be sent to neighbouring Goa or Madhya Pradesh, but the Sena leadership considers Rajasthan to be a politically safer location.
Sattar, the MLA-elect from Silod constituency in Aurangabad, had stoked a row earlier in the day after he threatened to use violence against anyone who attempts to split the Sena ranks. "Will break their legs who want to break Shiv Sena," he was reported as saying.
The realpolitik between Congress-NCP and Shiv Sena has entered into its final stages, with former chief minister Prithviraj Chavan claiming that the government could be formed "very soon". According to Sena parliamentary leader Sanjay Raut, the three parties could jointly stake claim for government formation by Saturday.