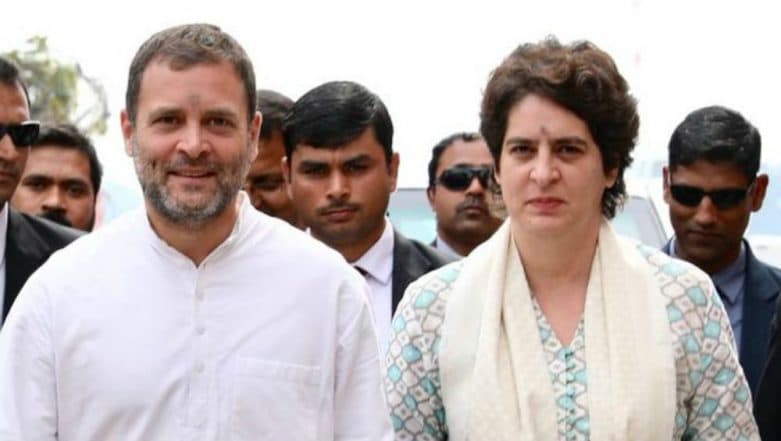 New Delhi, July 4: A day after Rahul Gandhi resigned as the Congress chief, his sister, and party leader Priyanka Gandhi Vadra praised him for his "courageous" decision. She tweeted saying, "Few have the courage that you do Rahul Gandhi. Deepest respect for your decision." Rahul Gandhi Officially Resigns as Congress President, Takes Blame For Lok Sabha Debacle; Read Full Text Of His Resignation Letter.
On Wednesday, Rahul Gandhi officially resigned as the Congress President. In a tweet, he shared his resignation letter and vowed to resist Bharatiya Janata Party's idea of India. He said he is "a loyal soldier of Congress" and "a devoted son of India" and will continue to protect the country till his last breath. He also took the complete responsibility of the party's poor show in the Lok Sabha elections.
After officially resigning, Rahul Gandhi also changed his bio on Twitter. His Twitter handle now says he is a member of the Congress party and not the president. There are reports, that veteran leader Motilal Vora is likely to be interim chief of the party. Motilal Vora, who is former chief minister of Madhya Pradesh, may hold the post till the Congress Working Committee decides on Rahul Gandhi's successor.