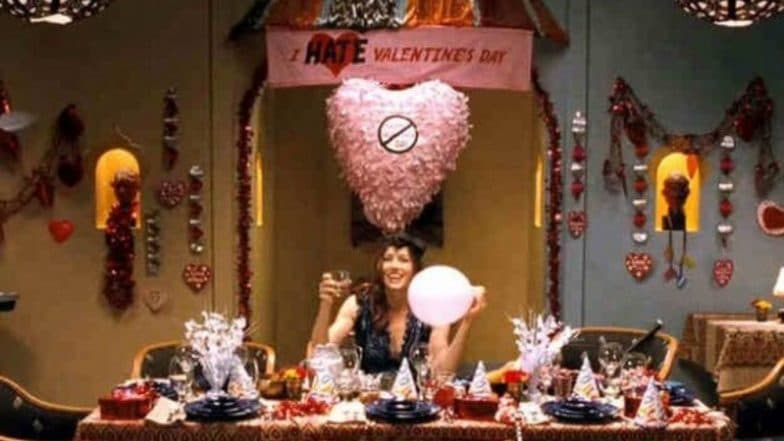 Valentine's Day can be quite a bummer for the singles in the town. To be brutally honest, it is weird that there are numerous posts by single people about being single and yet none of the people is able to be the match for each other. Anyway, let's not dwell into that and focus on the real evils of Valentine's Day. Considering how the day specifically celebrates love and lovers, it is a bummer for singles. They have no one to celebrate this day with and often even detest the day as it nears. Now we're not asking you to dislike the day but rather find a way to embrace it and celebrate being single!
With that, let's quickly hop on to the interesting segment of what singles can do this Valentine's Day to keep the devils of loneliness take over the mood. Here are 10 things ways in which singles can celebrate Valentine's Day!
The classic - Netflix and chill
Well, unless you do have a partner, the "chill" is a connotation to just having some Chinese takeouts and Netflix content. It's not that bad, at least they've got good horror and action stuff that can keep you occupied.
Huddle up your stag friends and hit the club
Get all your stag friends to dress up and hit the club! You know there are going to be many singles just like you so there is a high chance that you might get lucky too! Not to mention how you can pair up with your buddies to get some discounts.
Pamper yourself with a good spa sesh
You don't need a partner to get some good spa sessions that will calm your nerves and make you love yourself more. A nice aromatherapy at the spa would be the best way to relax and let the love in the air, brush through you.
Host a singles-only party and play a drinking game
If in case you think going out is too depressing, just call your pals over and through a party. Also, make sure you got your cellar and bar full because there are going to be some games played that are better done when intoxicated.
Fake your way to redeem couple coupons!
Well, there's always more than one person in a group of friends who are single. So might as well team up with them and go get yourself some nice pampering done. Isn't an outing more fun with your BFF anyway?
Go on a movie date with yourself
There are so many cool films releasing this week on Valentine's Day including Ranveer Singh and Alia Bhatt's Gully Boy! Take it as an opportunity and go on a movie marathon. Watch movies back to back and keep yourself busy.
Gully Boy trailer - 
Spend time at a cat or a dog cafe
We've got a lot of cat and dog cafes in the city. And we all know that theirs is true love that no human can bestow upon you. Also, well, I am a fan of the furry folks so maybe that's why I'm encouraging it.
Take up an adventurous sport
Rappeling, trekking, hiking, camping, river rafting... the list goes on. You can simply just pick out some adventure sports and engage yourself in doing things that you never imagined doing!
Attend the anti-Valentine's Day parties!
Well, either you can throw a party or you can attend an anti-Valentine's Day party. Be Jessica Biel from Valentine's Day movie and enjoy some nice anti-V-Day party.
Just do whatever you want
End of the day, all you gotta do is pick out activities that make you happy and just do it!