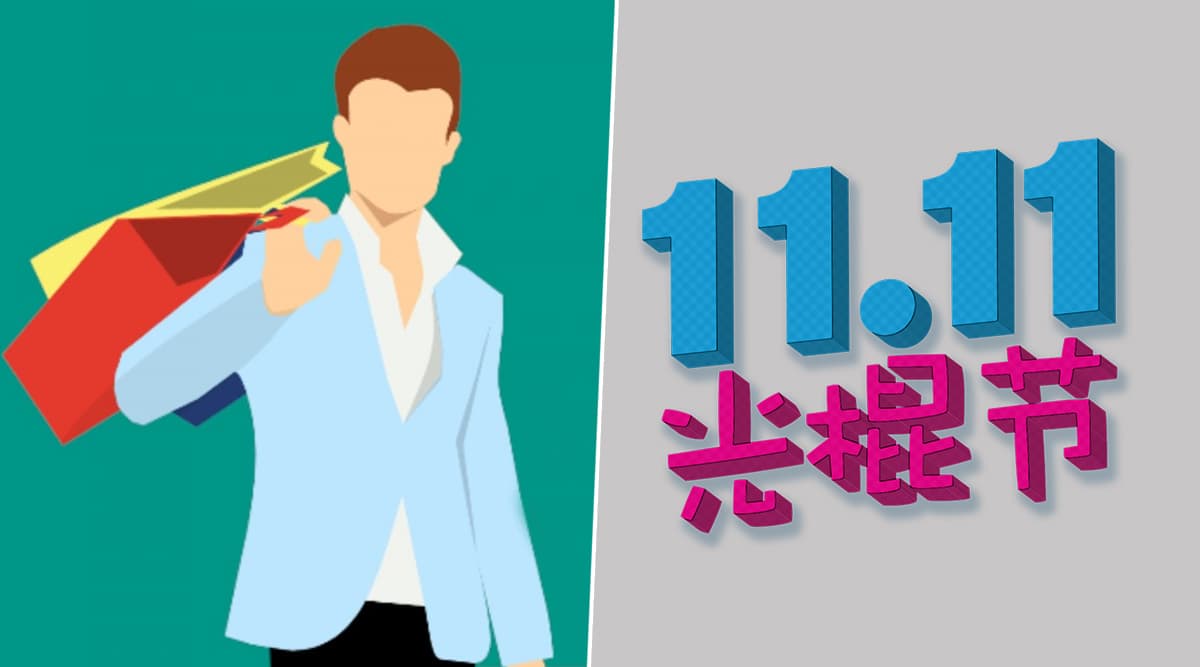 Alibaba will mark the 11th edition of Singles' Day, a one-day extravagant shopping event on November 11, 2019. The Chinese annual celebration always falls on the same date. November 11 is chosen for its likeness to "bare sticks," which is Chinese slang for bachelors. Alibaba's 11.11 Singles' Day event has evolved into a full-blown global shopping extravaganza in the recent years, resulting in record 24 hours sales. Like every year, the Chinese e-commerce giant has many big plans for Singles' Day 2019. Thousands of reputed companies are also slated to join, and there are giveaways in the queue too! The tech giant has exciting prizes to announce for the singles in China. How to participate and win the Beijing Olympics 2022 mascots for free online? Here is everything you should know before the most prominent shopping sale arrives! Singles' Day 2019 in China: Date, History, Significance And Celebrations Related to Guanggun Jie. 
As the festival steps into its second decade, Alibaba reportedly has plans to focus on "new consumption," "new business" and contributing to a greener society. More than 200,000 brands are expected to be a part of this year's Singles' Day shopping festival. Technologies, clothing, home decors, and all lifestyle products will be included in this year's sale. Beijing 2022 mascots plushie sets will be the giveaways in a bid to promote the Olympics 2022. For the annual event, the tech giant has reportedly got the ticketing contract.
Are You Ready?
China's "11.11" Singles Day shopping carnival - created by @Olympics partner @AlibabaGroup and now the world's largest e-commerce day - begins in a week! We've prepared 10 special gifts, giving you the chance to win a #Beijing2022 mascots plushie set! Details in the image below. pic.twitter.com/DNe9bOsmG4

— Beijing 2022 (@Beijing2022) November 4, 2019
How to Win Beijing Olympics 2022 Mascots for Free Online?
Follow the Twitter account @Beijing2022.

Like and retweet what they post.

Tweet your best memory of winter or winter sports.

Use the hashtags, #BingDwenDwen and #ShueyRhonRhon.
The winners will be randomly selected and announced on November 9, 2019, before the big event hits the e-commerce market. Singles' Day was founded in the 1990s by a group of college students protesting traditional couple-centric festivals. But Alibaba's annual sale has made the event exponential. With just 27 participating merchants in 2009, the e-commerce site has progressed into a full-blown global online shopping gala.