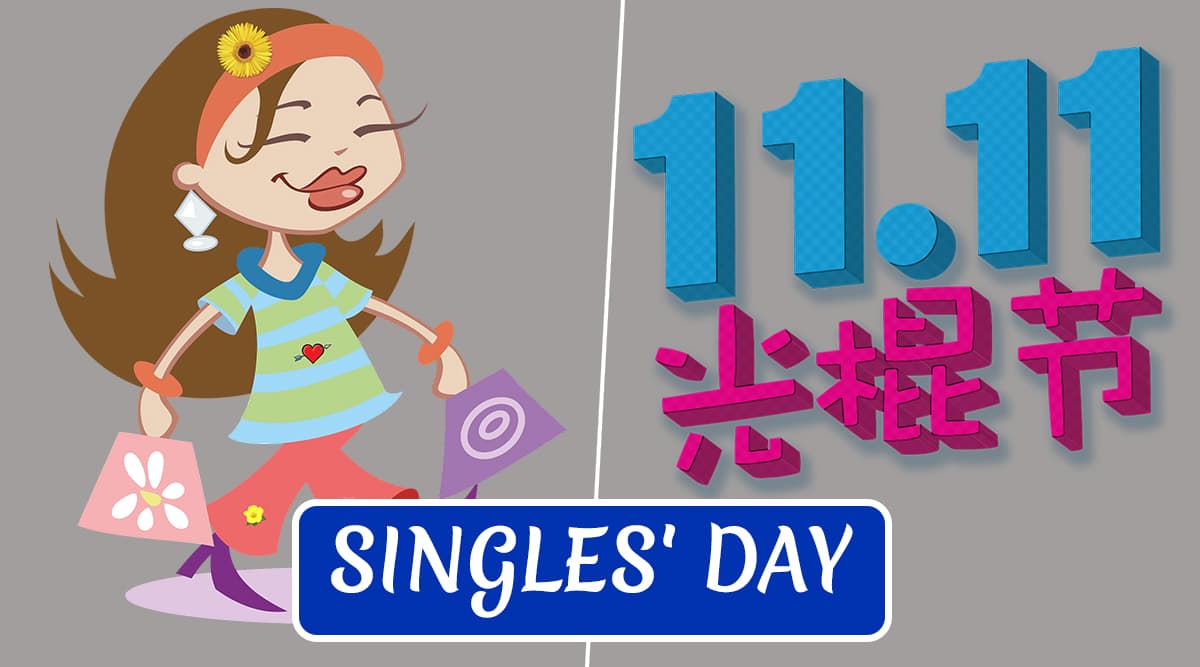 Singles' Day or Guanggun Jie is a shopping holiday celebrated by those who are in not a relationship in China. The day is a way to take pride in being single. Singles' Day is observed in China every year on November 11 as the number "one" symbolises a single person. In 2011, it was called the Singles Day of the century as the date had six ones in it. Also, when the 11th day of the 11th month is written numerically it shows four single "sticks." Discounts and sales are very popular on this day as singles believe in keeping the day aside for splurging on themselves. Singles Awareness Day 2019: 5 Reasons Why It is GREAT to Enjoy Singlehood!
Ironically, the day became popular for celebrating relationships as over 4,000 couples were married in Beijing on this date in 2011, which otherwise sees an average of 700 weddings a day. Over the years, people who are not married or in relationships, celebrate the day by shopping and pampering themselves.
Single's Day is also known as "bare sticks holiday" because of the way it looks. It began as anti-Valentine's Day in 1993. And today, Singles Day is estimated to have become about four times bigger than Black Friday. Students of Nanjing University started the day as they wanted to celebrate their singledom. It was also known as Bachelor's Day as earlier only meant celebrated the occasion, but now people without any gender barrier participate in the day.
Alibaba, a popular e-commerce website founded by China's second-richest man Jack Ma, first commercialised the event in 2009. On Singles Day, the website features tonnes of gifts that singles can present themselves. On this day, many events happen on the Chinese website Tmall, owned by Alibaba. Many other websites also participate in the event and have a global reach today.