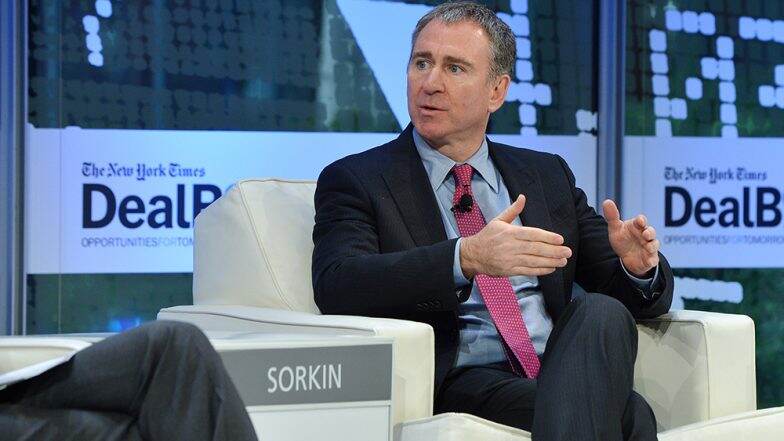 Too many bedrooms, bathrooms, lavish accommodations beyond your wildest dreams is everything that the expensive homes across the world have. There is wealth, and then there is wealth, the amount that allows someone to live in a house valued in the tens or even hundreds of millions. The recent bid includes the American investor, Ken Griffin who reportedly bought the most expensive home in the history of the United States of America—a four-story condo on the Central Park South worth 238 million dollars (close to Rs. 17,000 crores). Rich Kids of Istanbul Are Flaunting Their Wealth on Instagram!
Hedge fund billionaire Griffin is showing how a billionaire goes on a shopping spree. Just a few days ago, he appeared in the headline for buying one of the most expensive residential properties in London; the Citadel founder has now got his hands on the most expensive million-dollar penthouse at the US. His new Manhattan penthouse is a huge 23,000-square-foot residence that encompasses "floors 50 through 53 at 220 Central Park South, a skyscraper designed by Robert A.M. Stern that's still under construction," reported the Business Insider. Know The Names of World's Richest Animals Ranked by Their Net Worth. 
A spokesperson for Griffin reported that the 50-year-old Billionaire needed a place to stay in New York as Citadel is expanding its presence in the city with a new office. Griffin's purchase broke the previous record, when American activist investor Barry Rosenstein paid 137 million dollars (about Rs. 975 crores) for an East Hampton estate on Further Lane in 2014.
The previous record sale in Manhattan was a 100-million-dollar (about Rs. 712 crores) condo that American business tycoon Michael Dell bought in 2015. Griffin, a globe-trotting house collector also owns a 58.75-million-dollar (approximately, Rs. 413 crores) condo in Chicago; a 60-million-dollar (almost, Rs. 427 crores) penthouse at Faena House in Miami; 250 million dollars (about Rs. 1,780 crores) worth of land to build a Palm Beach compound and a 122 million-dollar (about Rs. 868 crores) London mansion.
Griffin's New York City pad is not the most expensive real estate deal in the world. As of now, a property in Hong Kong, worth 361 million dollars (about Rs. 2,570) so far stands as the most expensive buy in the world. Hong Kong's billionaire Yeung Kin-man bought it in 2017. However, a 446-million-dollar (close to Rs. 3,175) house is up for sale in the same neighbourhood could potentially break the record for the most expensive home sold in the world.